Out of Paradise Ashes, Nursing Student Shines at BYU
December 2020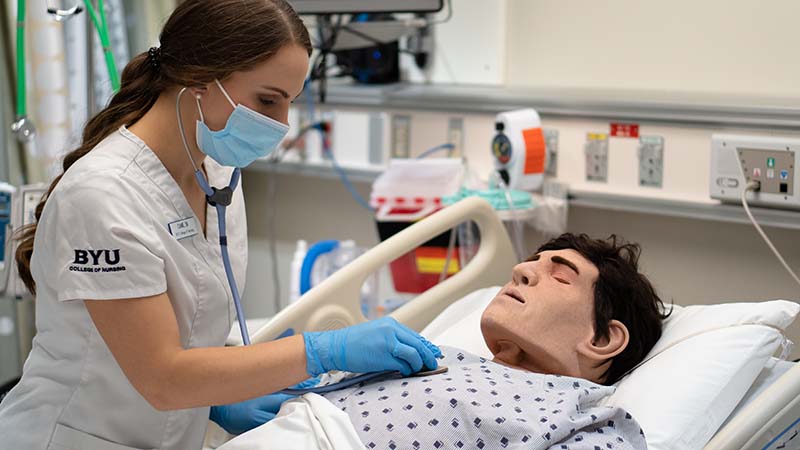 Camie Mendon's father operated a plant nursery near Paradise, California, a town that, in practical terms, no longer exists. The business where she and many of her family members worked over the years was destroyed - along with most of the town - in the devastating Camp Fire of 2018.
With the sudden loss of family income, Mendon realized she would need to become financially independent to continue her schooling. With perseverance, help from donors, and a good mentor, she succeeded. Reflecting on the fire and upon her recent graduation from the BYU College of Nursing, Mendon came to realize that nursing is a special calling from God.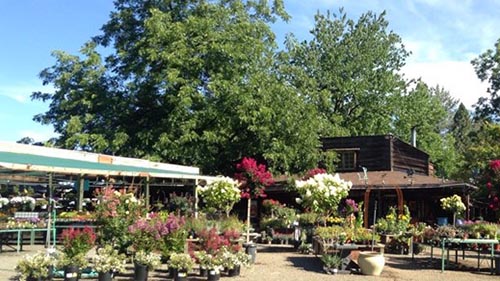 "Our jobs are so much more than just fixing broken bones and diseased bodies," she says. "We are there on the best or worst days of people's lives. For some, we are there when their personal 'Paradise' is burning to the ground. It is a privilege to share our compassion with them, give them hope, help them heal, share in their sorrows or their joys. We may not have to go to the extreme lengths that those in the Camp Fire did for evacuation or safety, but we can do small things every day for our patients and those around us. We can take the time to share a smile, sit for a brief conversation, or help a stranger in need. As we do so, we will truly be embodying what it means to learn the Healer's art."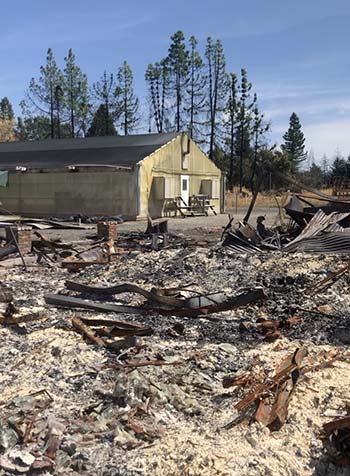 The fire destroyed the nursery along with most of the town.
With funding provided by donors, College of Nursing associate professor Bret Lyman has taken Mendon and other students to nursing conferences to share their research. In October 2019, Mendon presented her research findings at the Association for Leadership Science in Nursing's international conference in Los Angeles.
Upon graduation in December 2020, Mendon will have co-authored four journal articles with Lyman. She also participated in two podium presentations at national nursing conferences and prepared two research posters for professional peers.
For students like Mendon, mentored learning opportunities provide invaluable experience and a head start on their careers. They also prepare students for graduate school, help them learn to balance collaborative and individual work, and help them understand published works.
For Mendon, it has prepared her to work not only in a psychiatric hospital, but also to use her logical thinking and analytical skills to apply information in new ways.
Lyman and Mendon's research focuses on organizational learning in healthcare systems. Besides the experience of working with a professor outside of the classroom, Mendon better understands nursing as she has practiced knowledge application, organization, and leadership skills through Lyman's projects the past two years.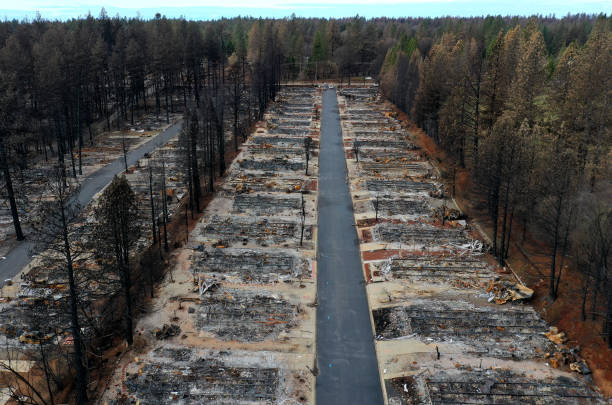 One of the journal articles Lyman and Mendon published focused on recently graduated registered nurses' experiences of psychological safety. Part of their data identified themes, such as building credibility, feeling supported, making personal connections, or seeking safety. These themes are helpful in coding the interview transcripts and survey data of research participants. The article was published in the March 2020 issue of the Journal of Nursing Management.
At Brigham Young University, Inspiring Learning is an initiative that encourages hands-on educational opportunities for undergraduate students. One-on-one or small-group mentoring sessions with faculty members give undergraduates an educational experience typically only available in graduate school.