Brigham Young University
INSPIRING LEARNING is what Brigham Young University is all about; the phrase summarizes the university's mission "to assist individuals in their quest for perfection and eternal life."
Giving Opportunities
Through donations, generous alumni and friends provide students with experiences such as mentored learning, research assistantships, internships, study abroad, work study, and other student aid. Donors also provide support for additional board-approved programs, including BYU Athletics and BYU Broadcasting.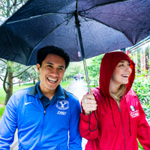 Inspiring Learning
Inspiring learning is changing the BYU experience, reinforcing a broad and eternal focus on how students learn.
Give
Learn More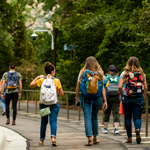 Scholarships
Scholarships change lives. You can provide funds to aid students based on financial need or academic achievement.
Give
Learn More
"Donors make the university and the BYU experience better for our students. BYU is grateful for all the support it receives."
— President Kevin J. Worthen
Make a Gift

BYU President's Report
It has been, to say the least, a most unusual academic year. Unfortunately, the ongoing pandemic continues to affect Brigham Young University's planning and efforts. The good news is that during the past year we showed that we can not only survive but also thrive in an uncertain and quickly changing environment. I'm impressed with how the entire campus community has shown flexibility and determination in pursuing the university's mission.
Read More