Who is Philanthropies?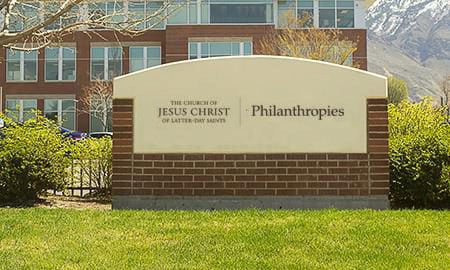 Philanthropies is the department of The Church of Jesus Christ of Latter-day Saints responsible for facilitating philanthropic donations (not tithing or fast offerings) to the Church and its affiliated charities, including: 
100 percent of all donations go to help those in need. No administrative costs are deducted by Philanthropies or our affiliated charities. For more information about us, view our history page, visit our Contact Us page, or our FAQ page.