BYU-Idaho
Brigham Young University-Idaho provides a unique educational experience with the goal of preparing students for lifelong learning, for employment, and for roles as leaders in the home, Church, and community.
Giving Opportunities
The following giving priority have been established under Church direction by the Board of Trustees and administration of Brigham Young University–Idaho: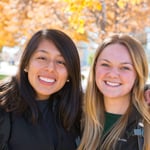 Need-Based Financial Aid
University need-based aid blesses students who might otherwise struggle with financial challenges.
Give
Learn More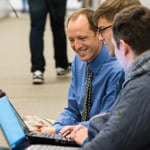 Employee Giving
Employee giving is an opportunity for BYU-Idaho employees to become a part of something bigger than themselves.
Give Back
"Thank you for your generosity ….You set an inspiring example through your generosity, one that our students draw from as they consider how they will go into the world and bless those around them."
- President Henry J. Eyring
Make a Gift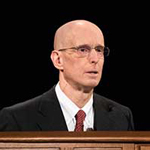 BYU-Idaho President's Report
Throughout recorded history, the world has been a place of beauty and wonders through the creative power of our Heavenly Father and His Son, Jesus Christ. Paradoxically, though, it is also one of natural disaster and human brutality, along with other woes. That is because we are here to be educated, tested, and proven in ways that were not possible in the preexistence.
Read More