BYU-Idaho
Brigham Young University-Idaho provides a unique educational experience with the goal of preparing students for lifelong learning, for employment, and for roles as leaders in the home, Church, and community.
Giving Opportunities
The following giving priority have been established under Church direction by the Board of Trustees and administration of Brigham Young University–Idaho: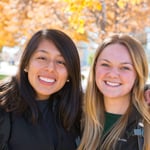 Need-Based Financial Aid
University need-based aid blesses students who might otherwise struggle with financial challenges.
Give
Learn More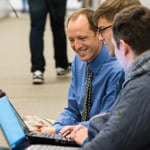 Employee Giving
Employee giving is an opportunity for BYU-Idaho employees to become a part of something bigger than themselves.
Give Back
"Thank you for your generosity ….You set an inspiring example through your generosity, one that our students draw from as they consider how they will go into the world and bless those around them."
- President Henry J. Eyring
Make a Gift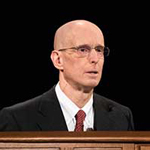 BYU-Idaho President's Report
With all that has happened in 2020, the year 2019 may seem like a distant memory. But donations and decisions made in 2019 have had the greatest impact in 2020 as the university has made crucial adaptations during the pandemic.
In total, donors gave more than $6 million to BYU-Idaho, with 81.7 percent going directly to grants and scholarships. A further 13.7 percent went to the university's unrestricted fund, much of which is used for student grants and aid.
Read More