Gift Planning Services
Gift Planning lets you and your family fine-tune the timing, distribution, income retention, and tax savings associated with your charitable giving. Philanthropies' gift planning team assists you and your financial advisors.
What Assets Can I Give?
Other than cash, which can be given through any planned giving tool, there are a variety of assets you can give.
Tell Us About Your Gift
If you have named The Church of Jesus Christ of Latter-day Saints or one of its charities as a benificiary in a will, trust, insurance policy, or retirement plan, please let us know.
How Do I Set Up My Giving?
Each planned giving tool has a variety of features that can be utilized to create a highly personalized approach to charitable giving in your estate plan.
Free Consulting
If you want to create a planned gift, Philanthropies Gift Planning Services will work with your attorney or financial advisor to ensure that the gift is structured to meet your charitable desires.
For a more detailed discussion of the services we provide you and your advisors, please contact us:
1-877-650-5377
giftplanning@churchofjesuschrist.org
Family Giving
Involving your children and grandchildren in philanthropy can help you pass your values to them. Planned giving can help you accomplish this by involving your family in the wise administration of your financial gift.
Learn more about family philanthropy.
We'd love to consult with you or your advisor:
1-877-650-5377
giftplanning@churchofjesuschrist.org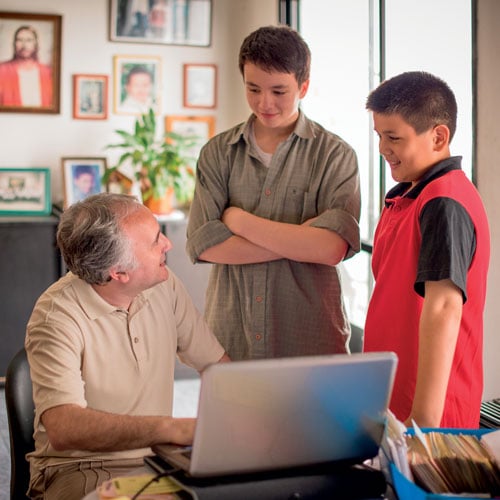 Legacy Societies
If you love BYU, BYU-Hawaii, BYU-Idaho, or Ensign College you can join their legacy society!
Any planned or deferred gift, such as a will, a living trust, a life insurance policy, or a gift annuity qualifies you for membership.
Gift Planning Council
The Gift Planning Council (GPC) is a national volunteer council of financial and estate-planning professionals. We help facilitate donor inclined giving, and provide resources for professionals regarding planned gifts to The Church of Jesus Christ of Latter-day Saints and its affiliated charities.
The council is free to join, and provides seminars, regional meetings, and a network of support and information.