Knight Society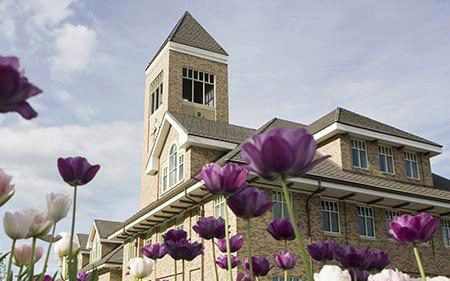 We Invite You to Join Us
More than 100 years ago, Jesse and Amanda Knight contributed their wealth and time to support what is now BYU. They believed the fledgling academy and the university it became were part of God's work. This remarkable couple even funded endowments that are still blessing BYU students. Knight Society members continue to sustain BYU's divine mission by including BYU as a beneficiary in their will, trust account, insurance policies, and other deferred gifts.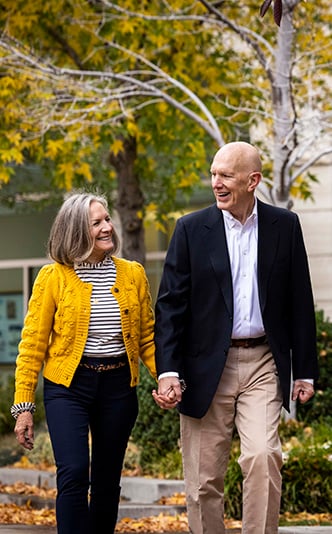 Steve "Riz" and Marilyn Rizley
Knight Society Chairs
Inspiring Learning
Have you ever encountered a verse of scripture you've read many times before, and suddenly you see it in a new way? Or have you had a flash of insight that brought you new understanding? At Brigham Young University we call this "inspiring learning," and it is happening every day across campus and around the world—wherever BYU students are. Today it would be hard to find a corner of the globe where BYU students and alumni are not making a difference.
Inspiring learning is the Lord "pouring down knowledge from heaven upon the heads of the Latter-day Saints" (Doctrine and Covenants 121:33).
Inspiring learning is a key reason why we love and support BYU. We met on campus and started our life together here, and as the years pass, we feel continually drawn to support BYU's mission, which sets it apart from other institutions.
Join Us
If you already support BYU financially or if you are considering making a planned gift, we invite you to join us. There is no minimum donation amount required to join the Knight Society, and there are many ways to participate, some of which do not require a will or trust account, making it widely accessible.
Strength in Numbers
There are currently 1,029 members in the Jesse and Amanda Knight Society. Visit this page to learn more about giving opportunities at Brigham Young University.
Please take a moment to follow the links on this page and learn more or fill out the form below. We look forward to associating with you. Thank you for your consideration.
Steve and Marilyn Rizley
Knight Society Chairs
Find Out More