VP Vorkink Considers "Special Financial Outpouring" at BYU
June 2021
By Jenna Knaupp at BYU University Communications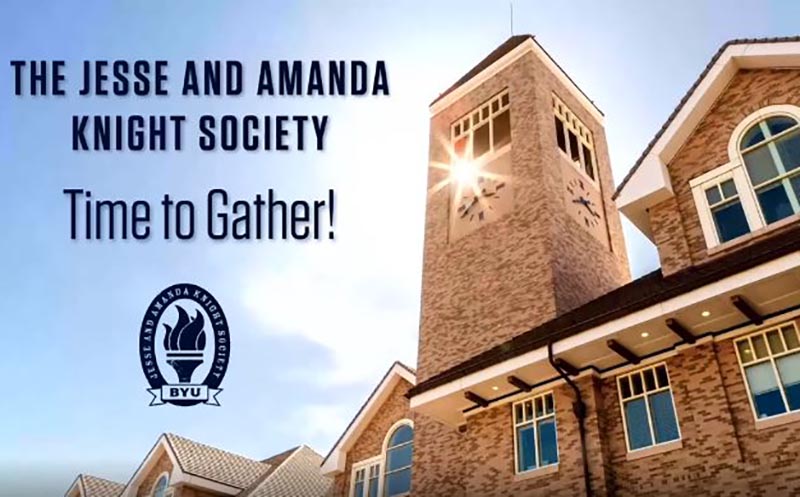 The word "special" isn't what it used to be. While its modern connotation is often negative, insulting or synonymous with receiving a participation trophy, BYU Advancement Vice President Keith Vorkink reexamines other meanings of the word as the perfect way to describe BYU students, alumni and donors.
In an address to members of the Jesse and Amanda Knight Society in the Gordon B. Hinckley Alumni and Visitors Center last week, Vorkink stated that this adjective first caught his interest when he was studying President Kimball's address titled "The Second Century of Brigham Young University."
In this speech, President Kimball stated, "We must do special things that would justify the special financial outpouring that supports this university."
Vorkink was surprised to hear "special" used in this context and noticed that Kimball said the word eight times in his address. President Kimball's intentional usage of "special" led Vorkink to ponder upon the definition and implications of the word.
"The Latin roots of the word introduce a slightly different perspective using descriptions such as 'individual,' as well as 'selected for an important task or designed for a particular purpose,'" Vorkink explained.
After studying President Kimball's address and the definition of "special," Vorkink started to understand the significance of financially supporting special things. This realization helped him see further meaning in President Kimball's speech. (Read more and watch video recording)