Why Plan Your Giving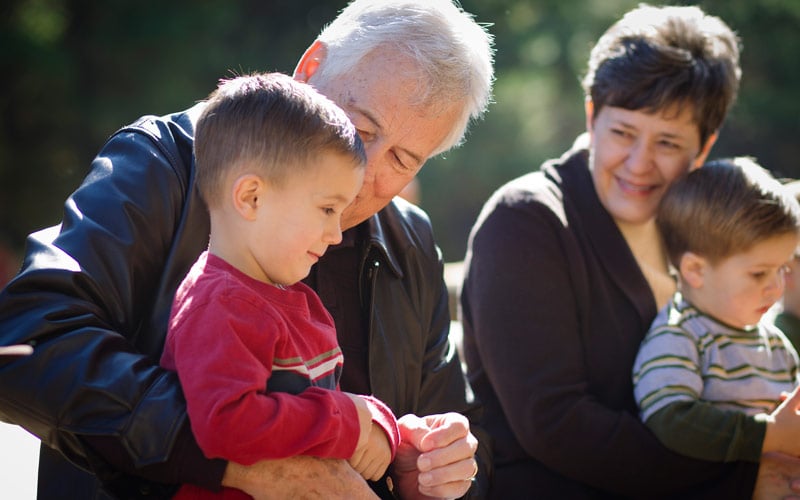 Gift planning results from the thoughtful consideration of your assets and goals in light of unique and powerful charitable planning tools. As a vital part of your estate and financial planning, planned gifts reflect your objectives and values while bearing in mind your family's needs and the circumstances of those who will be blessed by your generosity. Gift planning not only allows you the opportunity to bless the lives of those in need, but it can also provide a mechanism for you to instill in others the values and insights that matter most to you for generations to come. By using tools such as trusts, gift annuities, wills, life insurance, and donor advised funds, you can pass on more than just possessions to your posterity. These tools, and others like them, can be used to teach your children how to use family assets to bless other people's lives.
What is Your Objective?
Before creating any kind of financial plan - especially with a planned gift - it is crucial to evaluate your objectives. Before considering assets and technical aspects of the gift, Gift Planning Services suggests that you evaluate your personal goals and interests. What do you want to leave to your children? Would you like to involve your family in your charitable giving? What causes are you personally interested in? What do you want to accomplish with your planned gift?
After you have examined your personal objectives, then we can consider, with your advisors, the more technical aspects of the gift. Would you like to have a gift that generates an income for you or a loved one over a period of years? What asset do you wish to give? What does the cause you are most interested in need now or in the future? Does the gift fit with your overall estate plan?
Questions such as these require introspection and honest evaluation with your loved ones. If you feel comfortable doing so, we suggest that you share your objectives and the resulting plan with children and grandchildren. Many families have found that creating a family philanthropic plan opens discussion, generates teaching opportunities, and fosters love and service through generations.
Creating a planned gift is exciting and fulfilling. Gift Planning Services seeks to make the experience one that will bring you joy in knowing that you have thoughtfully prepared for not only your loved ones, but also those in need.
Incorporating Advisors
Philanthropies Gift Planning Services understands that a planned gift is only one portion of your estate plan. Therefore, we seek to work with your financial advisors to ensure that the charitable component of your estate plan makes sense within the framework of your other financial obligations and opportunities. Planned giving is just that: planned to be a part of the whole picture of your financial circumstances.
If you desire to create a planned gift, Gift Planning Services will work in conjunction with your attorney, financial planner, and other financial advisors to ensure that the gift is structured in such a way to meet your charitable desires. Understanding the needs of your family, the needs of those you desire to help, and the state of your financial affairs will help you to make educated decisions about how you proceed in the planning process.
For a more detailed discussion of the services we provide you and your advisors, please contact us at 1-877-650-5377 or by email.

Contact Us
For a detailed discussion of the services we provide you and your advisors, please contact us at 1-877-650-5377 or by email.