Philanthropies
Donate to The Church of Jesus Christ of Latter-day Saints, its affiliated charities, and its educational institutions. 100% of each donation goes to the fund you choose, and does not cover any administrative overhead.
Stock Donations
This video explains why donating publicly traded securities or stocks is one of the most common and attractive ways to give to charity.
Offline Giving Options

Donor Advised Fund
Donor advised funds support charities while exercising more control and input than is available with an outright gift.
Start Today

IRA Gifts
A Qualified Charitable Distribution (QCD) is a tool many donors are choosing to use to make philanthropic gifts.
See Your Options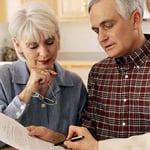 Donate Stock
The most common forms of securities gifts are shares of stock, bonds, and shares of mutual funds.
Get More Info
Stories & Videos
Learn about the impact of your donations