Promptings and Invitations Drew Her to BYU
January 2022
Jesse and Amanda Knight Society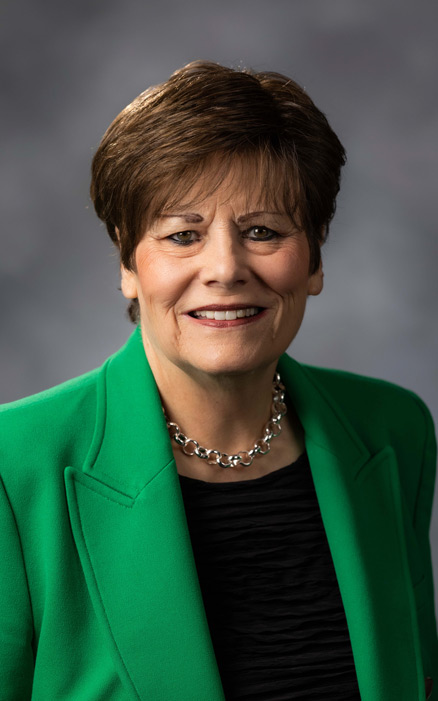 Mary Williams's love for BYU and its students grew from her experiences as a student, professor, and administrator in the College of Nursing.
Mary Williams spent more than 40 years at Brigham Young University—first as a student and then as a professor, with 27 years as associate dean of the College of Nursing.
"At BYU we teach differently. It's the mission that makes the difference," Williams says. "While I was getting my bachelor's de-gree, the faculty at the College of Nursing were great examples and planted seeds that later prompted me to return."
Williams, now retired, has included BYU in her estate plans, and in doing so she became a member of the Jesse and Amanda Knight Society. "I bleed blue," she says.
An Unanticipated but Rewarding Journey
After graduating from BYU with a degree in nursing, Williams worked six years at the LDS Hospital burn unit before enrolling at the University of Utah for a master's degree in cardiovascular nursing. While there, she worked with renowned cardiovascular surgeon Dr. Russell M. Nelson, who helped her with her master's thesis.
At about this time, the dean of the BYU College of Nursing offered Williams a teaching job. Remembering her positive experiences as a BYU student, Williams accepted.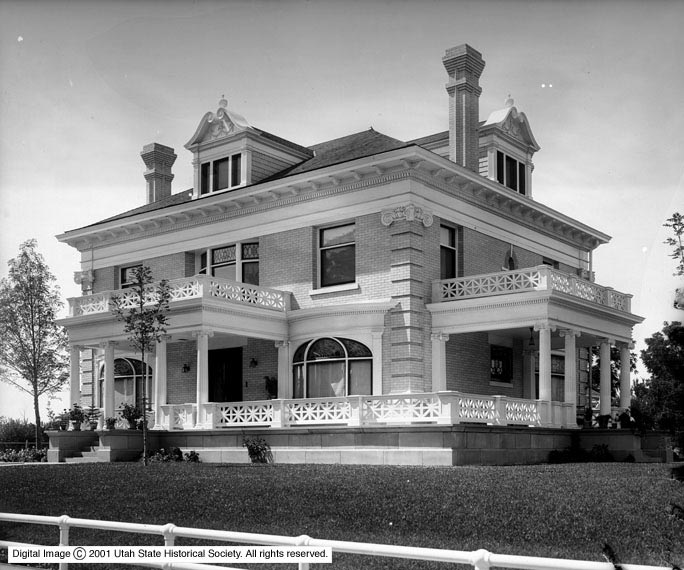 Recently, Mary Williams discovered a connection to BYU's famous benefactor known as "Uncle Jesse." Williams's mother, Margaret Bird Williams, recounted in her personal history a time when as a child she visited with Jesse and Amanda Knight in their Provo home, pictured here: "That day was like one out of a story book for me," Margaret wrote.
Used by permission, Utah State Historical Society
After a few years, Williams left BYU to pursue a PhD at the University of Arizona. As she was wrapping up her coursework and beginning her dissertation, she learned that her sister had cancer. Williams packed her bags to care for her sister and her children in Provo. Shortly after Williams arrived, her sister passed away. Williams proceeded to raise her sister's four youngest children, whose ages ranged from 5 to 16.
A single mother with a dissertation deadline looming and a full-time job teaching at BYU, Williams had her hands full, to say the least. "The dean graciously gave me the semester to finish my dissertation—I was so relieved," says Williams. She was able to finish her PhD while learning to be a mother.
After graduating Williams returned to full-time teaching at BYU. Adding to the commotion of life, she was also invited to be an associate dean. In this role, Williams helped shape the future of the College of Nursing, influenced the college's adoption of its mission to "learn the Healer's art," and mentored thousands of students.
Driven by a love for BYU, its students, and its spiritual approach to learning and teaching, Williams is making contributions that are truly changing lives.
For more information about the Knight Society, visit give.byu.edu/knight or call David Smith at 801-356-5251.