Knight Society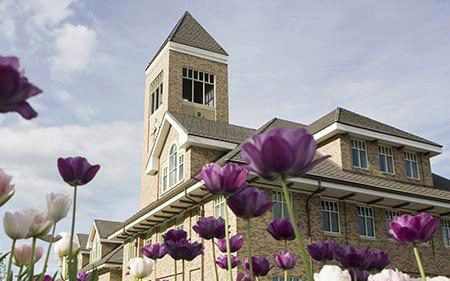 Dear Fellow BYU Supporters,
For those of you who are unaware, we have been asked to serve as co-chairs of the Jesse and Amanda Knight Society at BYU. This society is close to our hearts - so much so that we feel compelled to extend a special invitation for you to join us in this worthy cause.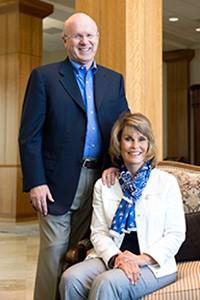 Jim and Sandy Cook
Knight Society Chairs
The Knight Society is made up of people like us who love BYU - faithful supporters who have pledged to remember BYU as we plan our estates. Membership in the society is inclusive and requires no current cost or minimum gift to join. Gift documentation, while very helpful, is not required.
The Knight Society is an opportunity for you to perpetuate your good works when you are no longer here. You can continue to sustain those very same programs you feel so strongly about today through your will, trust, gift annuity, or life insurance policy. In essence, these future gifts, pledged today, ensure that your legacy will live on through throngs of students who will benefit from your generous support. (Read more)
The Knights & You
To recognize the generosity of donors who provide deferred gifts, Brigham Young University created the Jesse and Amanda Knight Society. Jesse and Amanda Knight were great benefactors to Brigham Young University and the Church. They created an endowment at the turn of the twentieth century that has blessed Brigham Young University for over a hundred years. Not only are they honored for their great financial support of the university, but also for their leadership, vision, and love of the students. Like the Knights, you can ensure the success of future students attending Brigham Young University by providing a deferred gift to the university.
Strength in Numbers
There are currently 1,022 members in the Jesse and Amanda Knight Society. Visit this page to learn more about giving opportunities at Brigham Young University.
How to Join
The Jesse and Amanda Knight Society is open to any donor who has named Brigham Young University in a deferred gift such as a will, a life insurance policy, a gift annuity, or a trust. No minimum gift amount is required to join. As we are notified of the deferred gift, we include the donors in the activities of the society. Visit our membership information page to learn more.