Cultivating a Giving Heart
December 2016
Every year BYU employees demonstrate a remarkable spirit of community by participating in the Employee Giving Campaign. For Michelle Lloyd Call, who was the manager of BYU's Food Technology Research Center until last year, it has been an opportunity to give back and help others.
"I still remember how grateful I was to get a scholarship when I was a student. I remember going to a scholarship meeting and hearing the speaker talk about giving back to BYU in the future," Michelle said. "After I graduated and became employed full-time at BYU, I decided to participate in the Employee Giving Campaign." Through payroll deduction, Call donated a bit of her paycheck every month for a number of years and continues to find ways to give back to BYU.
Call was inspired to give by other donors who gave even when they didn't have much to give. As an undergraduate food science student at BYU, she heard a story about Jon Huntsman, Sr., who, donated money to those in need long before he became wealthy. Call realized then that giving is not about how much money you have; it's about cultivating a giving heart.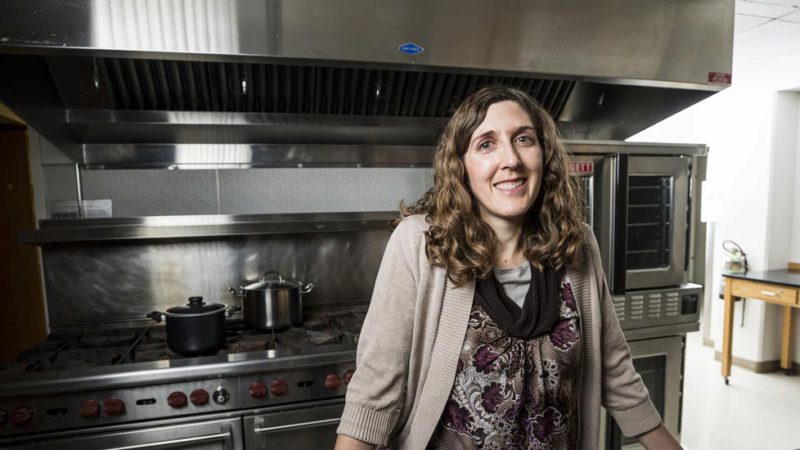 "I remember thinking that I wanted to become that type of person," she said. "I don't expect that I'll ever become a multi-millionaire, but the great thing about giving is that you don't need to have a lot of money to give."
Call compares giving to happiness—people think they can't reach it until a certain point in their lives. But she believes that, just like happiness, giving is a process that needs to start small and grow over time. That's why, instead of waiting for the perfect time in her life, Call is careful in her spending so she can have more money to help people who are less fortunate.
"Giving does matter. It has made my life so much better and I feel like I have been richly blessed," she said. "I often think about Arthur Brooks' forum 'Why Giving Matters.' It's a reminder that the more you give, the happier you are, and that it benefits both the receiver and the giver."