Translating BYU Speeches Helps Launch Student Linguist's Career
October 2023

Kika graduated in 2023 and began her career in language services, a culmination of her experiences at home, abroad, and—finally—at BYU.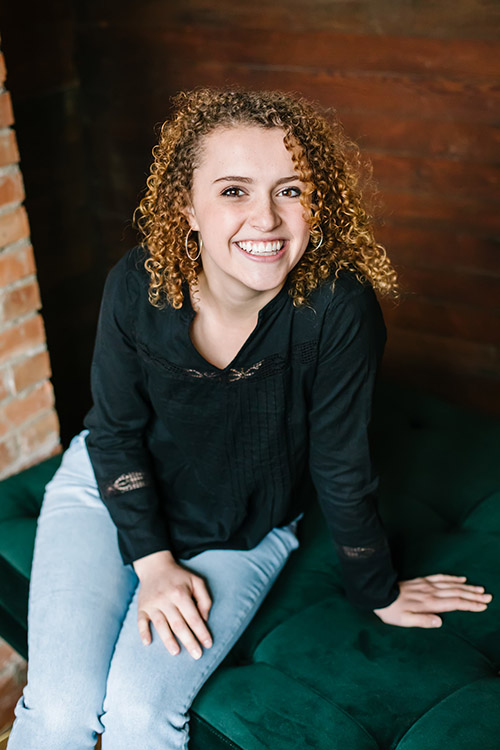 Kika Londoño grew up mostly in Cedar Hills, Utah, but her father is from Colombia. While they spoke mostly English at home, she picked up some Spanish in her Spanish immersion preschool and in visits with her father's family.
When Kika was eight years old, her family moved to Colombia for year and a half. During this formative time, she came to love Latin America and the Spanish language.
Kika kept up her Spanish and eventually served a mission to San José, California, where she interpreted for the Spanish branch almost every Sunday for nine months.
At one point Kika realized that she was able to interpret without really thinking about it. "The words just flowed," she says. "That's when I realized I could really be an interpreter."
Reflecting on her missionary service, she says, "I came to love the people I served and taught." Still, language as a career was not on her radar.
When Kika returned from her mission, she wanted to study marine biology at BYU. The idea of studying science in a faith setting appealed to her. However, after realizing a career in biology would likely lead to working in a lab rather than field work, she switched gears.
About this time, Kika's older sister, a medical student, went to provide medical services in Tijuana, Mexico. "I went with her and interpreted for the doctors," Kika shares. "That's where I developed a love for interpreting."
She remembers one day when a woman from Tijuana came in presenting some medical symptoms. After conversing with her, Kika realized the woman was depressed. Her son had been killed, a victim of gang violence. Understanding the context of the situation allowed the doctors to respond compassionately and appropriately.
Kika had found her niche. She would provide language services for Hispanics in need of medical care. Kika majored in Spanish translation at the BYU College of Humanities. But there was one problem: a dearth of college-level translation opportunities. Then she was offered a donor-funded opportunity to work as a Spanish translator for BYU Speeches. For Kika it was life changing.
"Translating for BYU Speeches really was an answer to my prayers," she says. "Now I feel like I am fulfilling that calling that God gave me, and at the same time I'm getting professional experience, training in industry standard technology, and opportunities for growth and innovation."
Kika graduated in April 2023 and began working for Intermountain Healthcare in language services, a culmination of her experiences at home, abroad, and—finally—at BYU.
(Read more at Y Magazine)