AdLab Creates Film for NBA All-Star Weekend
May 2023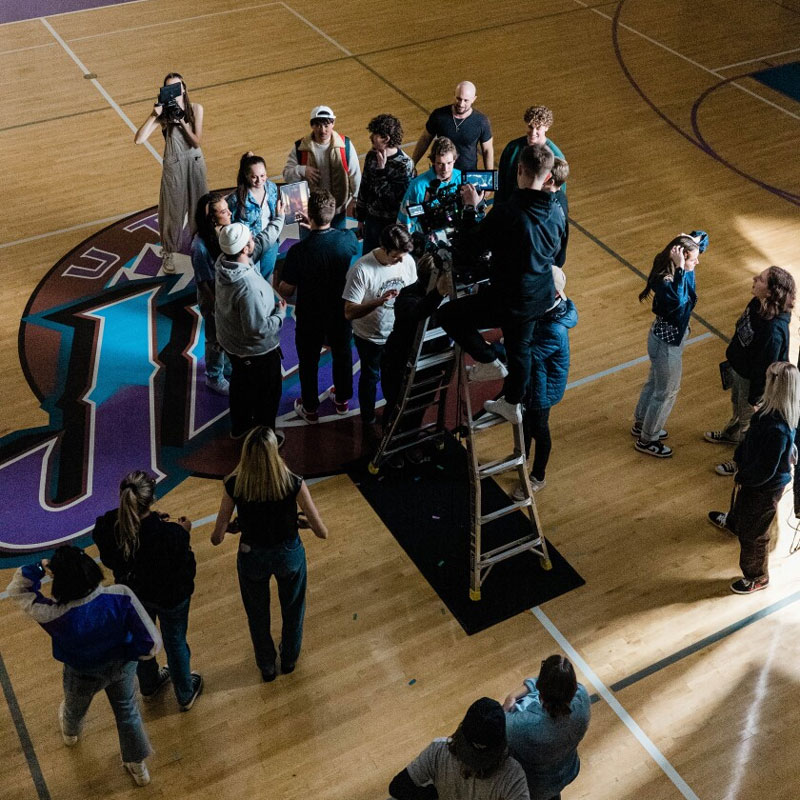 In February the basketball world came to Utah for the NBA All-Star Game, and the Utah Jazz organization selected BYU AdLab students to make a short film for the accompanying celebration. AdLab was the only student group to apply among a field of professionals, which made their selection even more notable.
The film is part of the NBA Films for Fans series that explores the league's influence across the globe. "We could have done a documentary-type film, but we wanted to do something different," says advertising student John Starkweather. Champagne Stain is about a lifelong Jazz fan who cherishes his vintage, stained Jazz T-shirt because of the memories it evokes.
Starkweather, who graduated in April, wrote the film. He credits the AdLab and his mentoring professors with preparing him for real-world opportunities. In addition to Starkweather, the AdLab students who created the film were Taylor Ballard (director), Tanner Jackson (photography director), and Morgan Capener (art director).