A Tipping Point for "Lunge-Free TV"
February 2020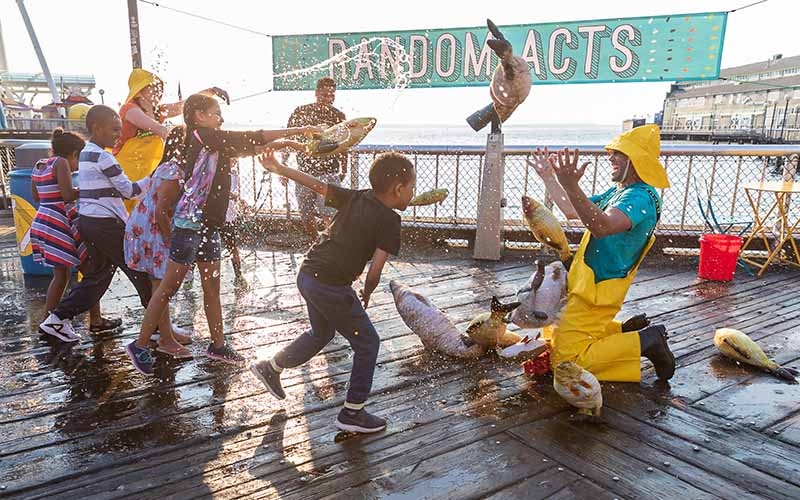 The last time BYU Broadcasting managing director Michael Dunn visited Europe, he practically had to beg for appointments with people in the television market there. But when he left for a trip there this past October, it was a completely different story.
"We're triple-booked through a lot of the day, with people knocking on our door," he said before flying out. "We have a lot of people saying, 'Here's a great family program we can pitch to you.' The industry knows what we stand for, and they have a lot of respect for that."
While other networks have sometimes dipped their toes into family-friendly entertainment - usually to shy away when the short-term profits don't materialize - BYU Broadcasting has always been committed to providing that sort of programming. But there's something new and different going on at BYU Broadcasting.
"There has been a dramatic expansion in the programs we're involved in," Dunn says. "Right now, we're involved with 25 active productions, which is really unheard of in a network of our size. We've seen some pretty tremendous growth."
Dunn points to two crucial elements as reasons for that growth: BYU Broadcasting's world-class team and a focus on providing shows that are just as entertaining as they are wholesome. That sort of programming is, to say the least, unusual in today's entertainment landscape.
"We receive letters and emails all the time from people who are not members of the Church thanking us for providing this oasis of family-friendly entertainment," Dunn says. "One writer called it 'lunge-free TV' because he doesn't have to lunge for the remote to change the channel."
Of course, creating that kind of television or radio programming doesn't come cheap. And that's where Dunn is quick to credit those who donate to BYU Broadcasting.
"Our annual fundraising goal is $6 million," Dunn says. "And those funds are such a difference-maker for us, especially when we're battling the Netflixes of the world that have $6 billion content budgets. And if people want to contribute to something that gives more exposure to the Church, it's BYUtv. We're a sampler tray that allows people to learn what the Church is all about."
BYU Broadcasting seems to have reached a tipping point where the world is suddenly coming to them to produce clean, whole-family entertainment. But Dunn knows that if they're going to keep pace with their current growth, they'll need the resources to match.
"I have a pile of worthwhile script ideas on my desk for TV series and movies that just aren't funded yet," Dunn says. "We're one of the few TV stations that is increasing its audience. People are watching, and it's not just members of the Church."