Tenaciously Beating the Odds
February 2020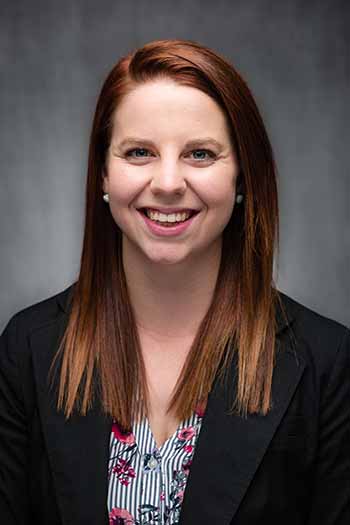 As a teenager, BYU accounting student Katie Hart experimented with drugs and even experienced homelessness. Remarkably, she overcame those challenges and is now a student in BYU Marriott's master of accountancy program. Her new path began when she was taken in as a teenager by a family who were members of the Church.
"I wasn't super interested in church, but I thought they were nice," she says. "The gospel seemed good for them, but I didn't think I could have that too, because I didn't get that card in life."
Even after she experienced a change of heart and served a mission, Hart was cautioned not to get her hopes too high for getting into BYU. Undaunted, she applied and—on her own academic merits—was barely accepted. Two years into her studies, she was even more surprised when she earned a spot in the School of Accountancy.
"My foster dad told me, 'Accounting is a tough program, but I have no doubt you'll get accepted if that's where God's plan is leading you,'" she says. "I didn't think I'd get into BYU—and now I'm studying in a program that's number two in the country!"