Research on Faith and Family
July 2023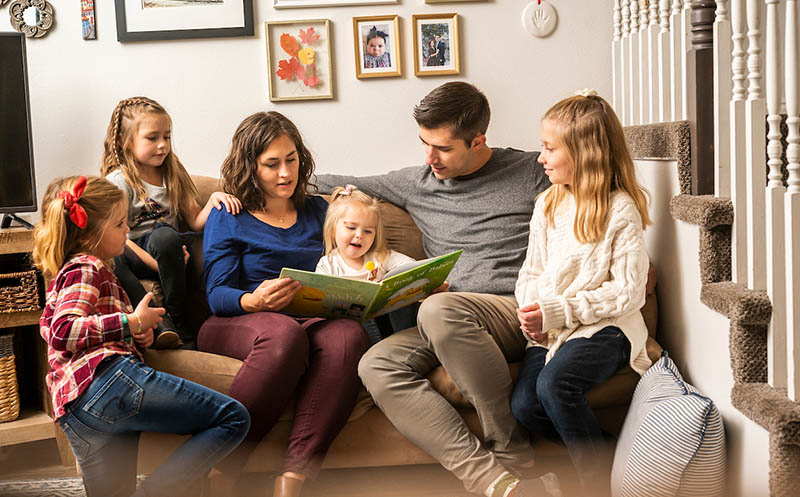 This year Wheatley Institute produced several headline-making research reports that explored issues pertinent to societal trends in religion and family life.   
"A Not-So-Good Faith Estimate" surveyed more than 16,000 adults in 11 countries from a variety of faith traditions to explore worship patterns in the home. It concluded that those who consistently engage in home-centered religious practices, in addition to attending religious services, report significantly higher relationship stability, emotional closeness, and sexual satisfaction in their marriages. They also report significantly higher levels of shared decision-making between partners, fewer money problems, and more frequent displays of forgiveness, commitment, and kindness. Media outlets such as the Washington Times, Yahoo! Finance, and Deseret News covered the report's release.   
"Why Marriage Matters" focused on the link between marriage and fertility. Public opinion polls show that fewer and fewer people believe parents need to be married, leading commentators to assume that the historic link between marriage and childbearing is broken. Some claim that policymakers may be wise to ignore marital status as an important element of the fertility process. The Wheatley Institute report argued that marriage still matters for fertility and that marital behaviors remain closely tied to fertility behaviors. USA Today and Deseret News were among the media outlets that published articles highlighting this report.   
The "Teens and Technology" report examined technology and media use among America's teens, including teens' tech use by their family structure. Given the apparent emotional and physical fallout of excessive tech use, the report also explored how factors associated with teen well-being—e.g., depression, life satisfaction, and sleep—are linked to technology use and family structure. This report was mentioned in articles posted in Newsweek, Washington Examiner, Deseret News, and others.
Read these and other reports and articles at wheatley.byu.edu.
Wheatley Institute engages students, scholars, thought leaders, and the public in research-supported work that fortifies the core institutions of the family, religion, and constitutional government. The institute is funded by alumni and like-minded friends from around the world with principal support from the Jack and Mary Lois Wheatley family.