BYU Working to Uncover How Media Affects Families
February 2020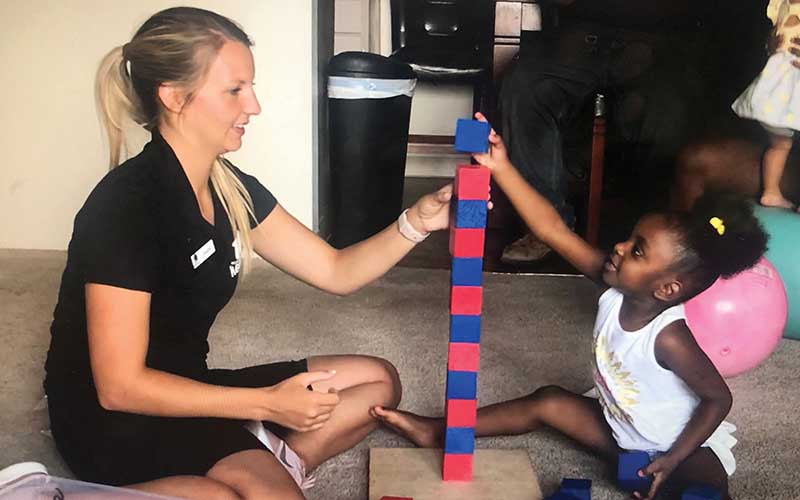 Since the advent of media, society has wondered what effects—positive or negative—it has on those who consume it.
Now in its fourth year, Brigham Young University's longitudinal Project MEDIA (Media Effects of Development from Infancy to Adulthood) study aims to understand the long-term effects of media on children—how it impacts their language, aggression, body image, sexual behavior, educational attainment, gender stereotyping, and prosocial behavior.
Project MEDIA also aims to determine the developmental precursors to media addiction, examine how parental media use impacts children over time, and find effective tools that parents can use to help their children thrive in the existing media environment.
This year, the children in the study are two years old. The plan is to gather 18 or 20 years of data from the same participants as they progress from infancy through childhood and adolescence and into emerging adulthood.
All study participants take in-depth surveys and half receive a visit from research assistants who conduct behavioral assessments. Each summer, a team of BYU student researchers travels to Denver, Colorado, to reinterview and assess the 520 children and their parents. Sixteen students collect data in Denver, and six more analyze the data in Provo. The students are mentored by the six professors who lead the project.
As they gather survey data, the students deepen their own education. "I've gained leadership experience that will be a foundation for my future educational and career pursuits," says Creed Orme, one of this year's student leads.
Orme says the project will benefit parents and individuals around the world by providing tools for understanding how they and their children can better manage media use.
Sarah Coyne, an associate professor in the School of Family Life and faculty director of the study, says students not only are helping uncover the effects of media usage but are also able to have an immersive research experience through this project. "They get to live on-site in Denver for the summer, work in family homes, interview parents, interact with children, and really learn the ins and outs of research," says Coyne.
Taitlyn Clark, the second student lead, says that her experience with Project MEDIA has been life changing: "The professors, students, and participants of this study are people that I was meant to come in contact with and learn to love."
Orme plans to be a marriage and family therapist and Clark a nurse, so both plan on additional schooling. They say their experience with Project MEDIA has encouraged their academic pursuits and inspired them to be involved with research throughout their careers.