Learning and Serving
January 2021
College of Engineering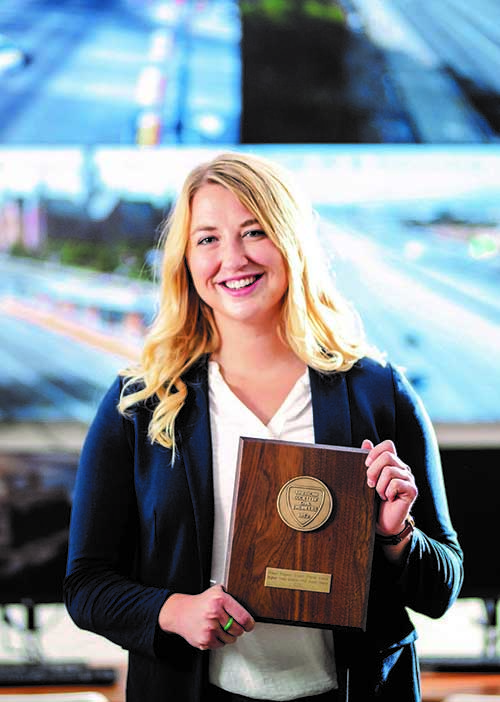 Brigham Young taught that we should learn all that we can and then share what we learn. Samantha Lau, a master's student in civil engineering, lives by that counsel.
When Lau was serving as a leader of several campus chapters of national engineering organizations, a light bulb turned on for her. "I was at a conference sponsored by the American Society of Civil Engineers, and I realized that we have so many amazing engineering students, yet many of them don't know how to promote themselves."
Back in Provo, she reorganized the semiannual ASCE chapter luncheon and invited professionals from 20 companies she had met at conferences throughout her BYU career. As a result, more than 40 civil engineering students were introduced to and later hired by Lau's contacts, either as interns or in full-time positions. This year, with COVID-19 restrictions in place, the chapter is still finding ways to continue the networking, minus the lunch.
Thanks to donors, Lau has received scholarships, completed a capstone project in the Dominican Republic, and had other inspiring learning experiences at BYU. She knows she is a beneficiary of others' generosity, and she is paying it forward. She recently started a club for women in civil engineering. "Women have a different way of thinking about things—our group offers support," she says.