The Spell of Discouragement
June 2022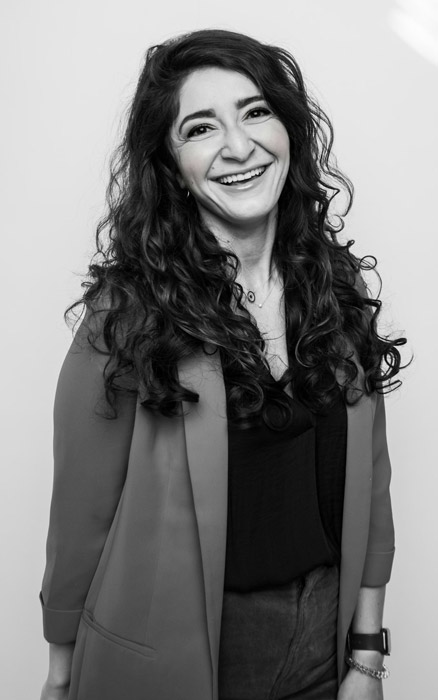 Growing up in Ajloun, Jordan, Dunia Alrabadi had a goal at a young age to attend college in the United States. As a child, she met many people who thought her dream was impractical—maybe even impossible. Alrabadi doubled down on her goal in order to prove she could be more than others believed. Now, as a recent graduate from BYU Marriott's MBA program, Alrabadi has her sights set on helping others like her achieve their dreams.
"I don't know why, but discouragement is like a spell to me," she says. "Telling me 'you can't' gives me the ability to do that thing."
Alrabadi first set her goal of attending college in the US when she was in sixth grade. She wanted to leave Ajloun to gain more life experiences. Alrabadi maintained her goal throughout high school, even attending an American-system boarding school to increase her chances. She ultimately needed help, however, because her family did not have the resources to pay for full expenses at an American university.
Fortunately, Alrabadi's hard work and ambition paid off as she qualified for an international scholarship from BYU.
"I owe everything for the rest of my life to BYU scholarships," she observes. "What BYU did for me is amazing and was totally meant to be."
Alrabadi's love of math drew her to engineering, and she graduated from BYU with a bachelor's degree in electrical engineering in 2016. After graduation, Alrabadi worked for a few years as a software engineer for Digi International, a wireless internet company. While she enjoyed her work, Alrabadi decided to earn an MBA to open more career opportunities in a variety of areas. By making this choice, she also faced her next big challenge: the GMAT. "Standardized testing is something that's difficult for me," Alrabadi explains. "I made a goal to take the GMAT and score well enough to attend a top-rated program."
Alrabadi's scores were high enough to get her accepted into several business schools across the country. Initially, she planned on leaving Provo to expand her experiences as an international student. However, after meeting with other schools, Alrabadi felt drawn back to BYU. "I could quickly tell the difference in the interactions I had with faculty outside BYU," she says. "They were wonderful people, but for me there's always good and better. My mind kept returning to the interactions I had with faculty at BYU. My appreciation for my professors brought me back to Provo."
While choosing a school for her MBA was complicated, Alrabadi is grateful she chose BYU Marriott. "I can't emphasize enough how pleased I am with my choice," she adds. "Attending and returning to BYU was 100 percent the right decision."
Alrabadi's performance during her MBA was recognized in 2021 by Poets&Quants when she was named as one of the publication's Best & Brightest MBA students.
Alrabadi wants to give back and help others enjoy opportunities similar to the ones she's had. She hopes to one day establish an Alrabadi Scholarship Fund for international students to attend a university of their choice. She has also considered becoming a professor at BYU Marriott in the future.
"I don't know why this thought keeps coming to mind, but I envision myself being in a specific classroom, W240, in the Tanner Building and teaching," Alrabadi says. "I'd love to come back and teach at BYU Marriott and be the same type of professor, guide, and mentor for students that my professors have been for me in my life."