Finding Her Place
January 2022
Humanities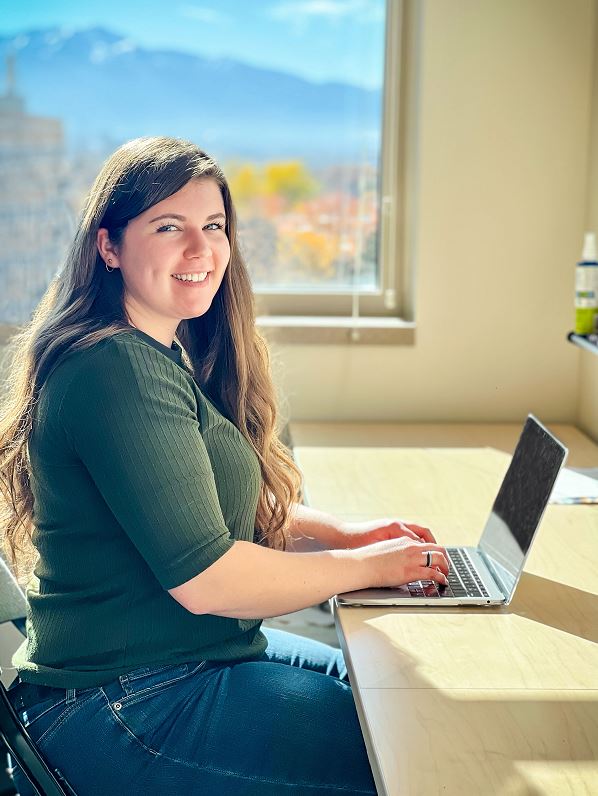 Photo courtesy Julie Irvine, Lupita Herrera
Like most of BYU's student body, first-generation college student Julie Irvine came to Provo with a purpose. "I knew I'd be able to combine my love of learning with the gospel," says Irvine, an Alaska native who studied online at BYU for a semester before serving a mission in Salt Lake City.
By participating in BYU's mentor program, which pairs incoming students with another student who has a year of college experience, Irvine was able to transition to college life more easily. "Even though I was headed into something new, I felt like I had the beginning of a support system," says Irvine.
She has always enjoyed reading and writing, and she learned about BYU's editing major shortly before returning from her mission. Because of her mentor, Irvine landed her first editing job, which provided a stepping-stone to other opportunities. Now a junior studying editing and publishing, Irvine is working as a writer and editor for the College of Humanities. Next semester, she will intern for the Church.
"I've loved BYU because it has given me academic and professional experiences that have opened doors and prepared me for my future."