Assisting in the Savior's Healing Work
June 2023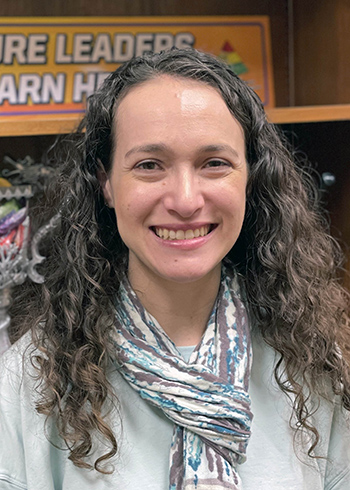 In 2020, Westlake High School in Saratoga Springs, Utah, established a wellness center after three of its students died by suicide. "Can wellness centers help prevent suicide?" wondered Malka Moya, a graduate student in the school psychology program at the McKay School.
Under the mentorship of Dr. Paul Caldarella, Malka researched the Westlake wellness center and found that it reduces depression and anxiety in students and improves their mental health by providing a safe space for them to regulate their emotions.
Malka presented her research at three national conferences and published in two academic journals. She then put her research into practice as she interned as a school psychologist and helped establish a wellness center at Salem Hills High School.
The inspiring learning Malka experienced deeply touched her. She explains, "My research and internships helped me grow my compassion and patience towards the students I work with who suffer through various mental illnesses, who may sometimes feel like broken vessels with burdens and no way to handle them."
Malka continues: "We assist in the Savior's healing work by becoming a trusted and caring adult at school for Heavenly Father's children—to voice their burdens, refine their social and coping skills, show mercy when they fall short, and be nonjudgmental and kind, even on challenging days. No other university promotes these gospel principles in their school psychology program."
Watch a video of Malka talking to donors about her research on wellness centers and about mentorships and experiential learning at BYU.