Art to Help Healing
January 2022
Fine Arts and Communications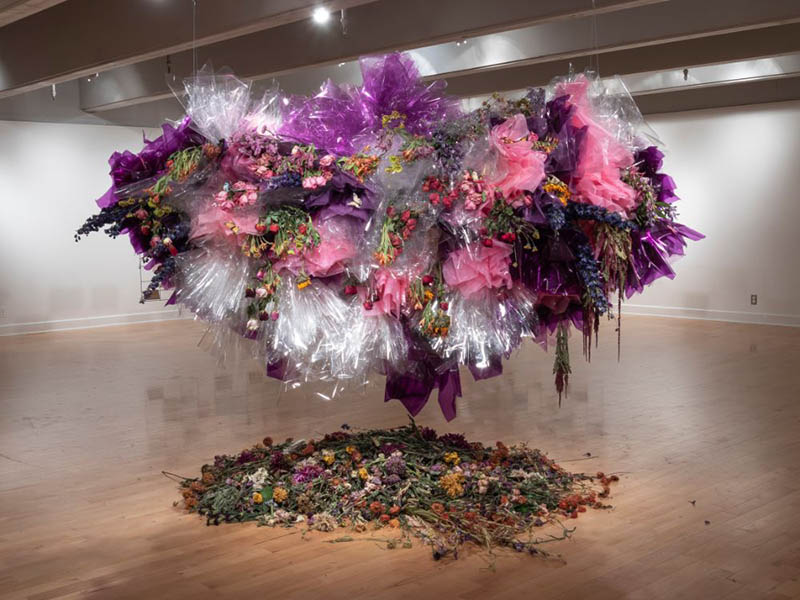 Art exhibit photo courtesy Myleka Bevans White
In 2016, Myleka Bevans's five-day-old daughter passed away. Bevans, who recently graduated in art, shared her experience in her 2020 exhibit Encounters with Grief.
"I was thinking about working on this exhibit nonstop for a year and a half. I collected objects like stuffed animals and sympathy cards," says Bevans. She also included items like flowers and balloons in her exhibit to reflect the accumulation of heartfelt gifts. "When someone you love dies, it becomes vividly clear that there are people who love you," she says.
The number of people reaching out to Bevans about her grieving experience was both wonderful and emotionally taxing. "My artwork was this floodgate for these people to have an outlet for their grief," she says.
For Bevans, who has since graduated, the exhibit was a healing experience. She was the first ever student featured on the Jealous Curator, a prestigious art website. She also won an award from the BYU journal Inscape and was selected to be an artist in residence at the Utah Museum of Contemporary Art.