Managing the Music
January 2021
Fine Arts and Communications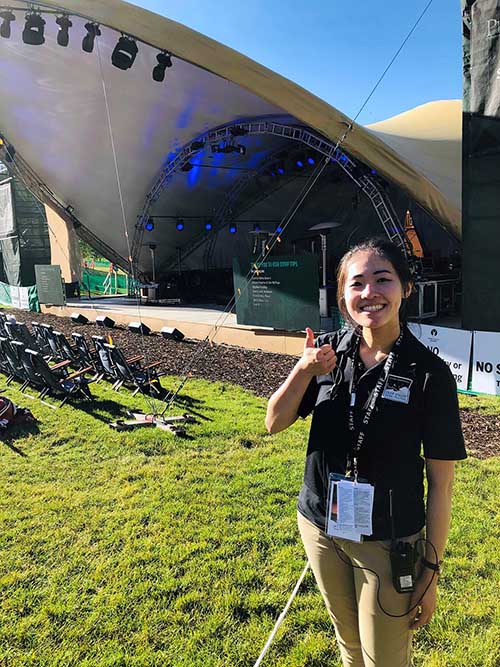 Making music for the masses is more than simply playing notes. Much more.
"I experienced how complex concert operation is and learned firsthand of the countless details to be addressed," says Esther Chang Worley, who interned with the Utah Symphony at the 2019 Deer Valley Music Festival before graduating in piano performance earlier this year.
She feels that the mentors and experiences she had there prepared her for the future. "My mentors were vivacious, inspiring human beings who helped produce beautiful music," she says. She saw her bosses solving problems and serving guests. Worley was asked to manage volunteers and train them to take tickets, seat patrons, and sell merchandise. She also got to work with and learn from renowned musicians and per-formers. "All of this was possible because of BYU and donors," she says.
The COO of the Utah Symphony came to speak at BYU several years ago as part of the Oscarson Lecture Series. The COO gave a presentation on performing arts administration, and Worley was hooked.
"I will always remember getting to say 'house is open' over the radio and running in the rain to get mats for patrons," Worley says of her internship. "I am grateful to have been part of something so wonderful, especially bringing music that feeds and heals people."