President's Message: Because They Know

One of the USB ports in my car recently stopped working. It was the USB port where I plug in my phone for access to maps, music, and phone calls.
When I took my car to the dealer, the service representative looked inside my car and said, "I don't think it's the USB port; it's the cable." I promptly replied, "I don't think so." He asked how long I had been using the cable.
"Awhile," I responded.
"And the connection to your phone just stopped working?"
"Yes."
"It's the cable" was his response.
As I was just about to say again, "I don't think so," he asked, "Would it be OK if I get a cable and test the port?" I consented, really hoping it wasn't the cable after I had been so stubborn.
He explained that if you don't use the correct cable—one made by the manufacturer or an approved supplier—you will eventually have connection problems. The USB port is rarely the issue.
He tested his cable and everything worked. He looked at me and said, "It's the cable!" I left the dealership and immediately purchased a new cable—from a correct source—and my phone instantly connected to the car. It now works perfectly.
I took several lessons from this experience:
Using resources that are not from a reliable and authentic source can lead to disappointment and frustration.
In my stubbornness I leaned unto my own understanding and thought myself wise in my own eyes (see Proverbs 3:5, 7). I was completely wrong.
Trusting an unreliable source can cause you to completely overlook the simple solution of seeking help from and believing one who knows.
As I saw the result of using a reliable cable, I trusted the information from the service representative because he knew—and I did not.
I encourage you to seek solutions to your questions, worries, uncertainties, and even your doubts from authentic and reliable sources—from those who know—and to trust and believe these sources, even if your response to the doctrines and teachings of The Church of Jesus Christ of Latter-day Saints might initially be "I don't think so."
"Seek solutions to your questions, worries, uncertainties, and even your doubts from authentic and reliable sources."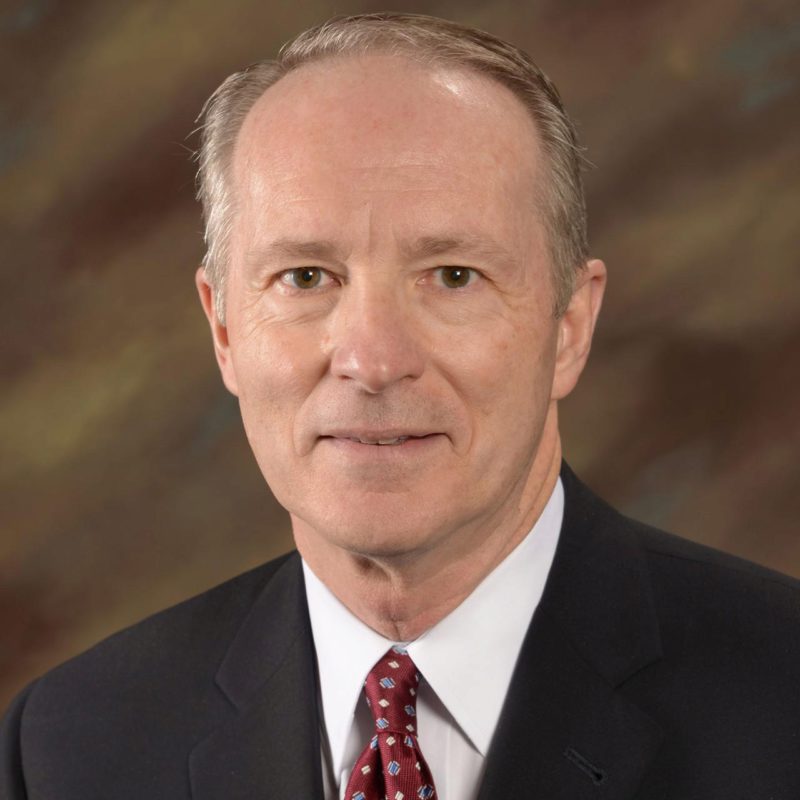 There are innumerable voices competing for our time and attention every day, seeking to influence what we watch, listen to, purchase, and wear and how we think and act. In the end, there are only two voices: the voice of the Good Shepherd who is constant in calling out to us, and the voice of the adversary who is unceasing in seeking to represent evil as good.
I have come to know that following the teachings of living prophets, trusting them, and believing them helps us to respond to the unified voice of Heavenly Father and Jesus Christ as they invite us to follow Them.
You will remember the six penetrating questions that President Russell M. Nelson recently asked each of us to consider:
"Are you willing to let God prevail in your life? Are you willing to let God be the most important influence in your life? Will you allow His words, His commandments, and His covenants to influence what you do each day? Will you allow His voice to take priority over any other? Are you willing to let whatever He needs you to do take precedence over every other ambition? Are you willing to have your will swallowed up in His?" ("Let God Prevail," Liahona, November 2020).
There are two key words in these six questions: willing and allow. They suggest humility to live a life of faith in Jesus Christ and His everlasting gospel.
I testify that living prophets know. President Nelson is the Lord's ordained prophet to speak "the will of the Lord, . . . the mind of the Lord, . . . the word of the Lord, . . . [and] the voice of the Lord." (Doctrine and Covenants 68:4). I choose to follow President Nelson because I know he knows.
Elder Holland recently spoke to Utah seminary students, saying, "The principal advantage we have over you, if we have any at all, is that we've been your age and you've never been ours" (Church News, Aug. 25, 2022). He pleaded for the youth to listen to Church leaders and benefit from their knowledge and experience.
I invite you to consider what things are in your life that detract from the Spirit. Approach Heavenly Father in prayer with a "sincere heart, with real intent" (Moroni 10:4) and ask, "Heavenly Father, what are the things in my life that I should change?" Don't be in a hurry to get off your knees. Spend some time listening to and recording the impressions that come—and then follow the impressions. Remember that, according to the Bible Dictionary, "the object of prayer is . . . to secure for ourselves . . . blessings that God is already willing to grant but that are made conditional on our asking for them" (Bible Dictionary, "Prayer").
May we seek the truth from those who know. May we have a willingness to know. And may we recognize the 15 prophets, seers, and revelators who have been ordained to know and testify of God and Jesus Christ.
This message is adapted from "Because He Knows," a devotional address given September 13, 2022.
Scholarships

Offering a variety of scholarships to cover the financial and educational needs of students has always been a priority at Ensign College. This year more than 1,000 students received much-needed scholarships. With 22 percent of scholarship recipients also being first-generation college students, scholarships are playing a vital role in changing not just a student but generations to come.
Ambassador Scholarship
Ensign College implemented a new scholarship in 2022: the Ensign College Ambassador Scholarship. The Ambassador Scholarship offers students the opportunity to serve, gain valuable leadership skills, and improve the experience of all Ensign College students. Students who receive this scholarship support the recruiting efforts of the Admissions team and serve as student voices for Ensign College during that school year. These students will promote the culture of discipleship at Ensign College and engage with students to help them find ways to get involved on campus. The first group of students was recently awarded the scholarship, and Ensign College plans to expand the number of students who can be blessed with this leadership scholarship in future years.
School Updates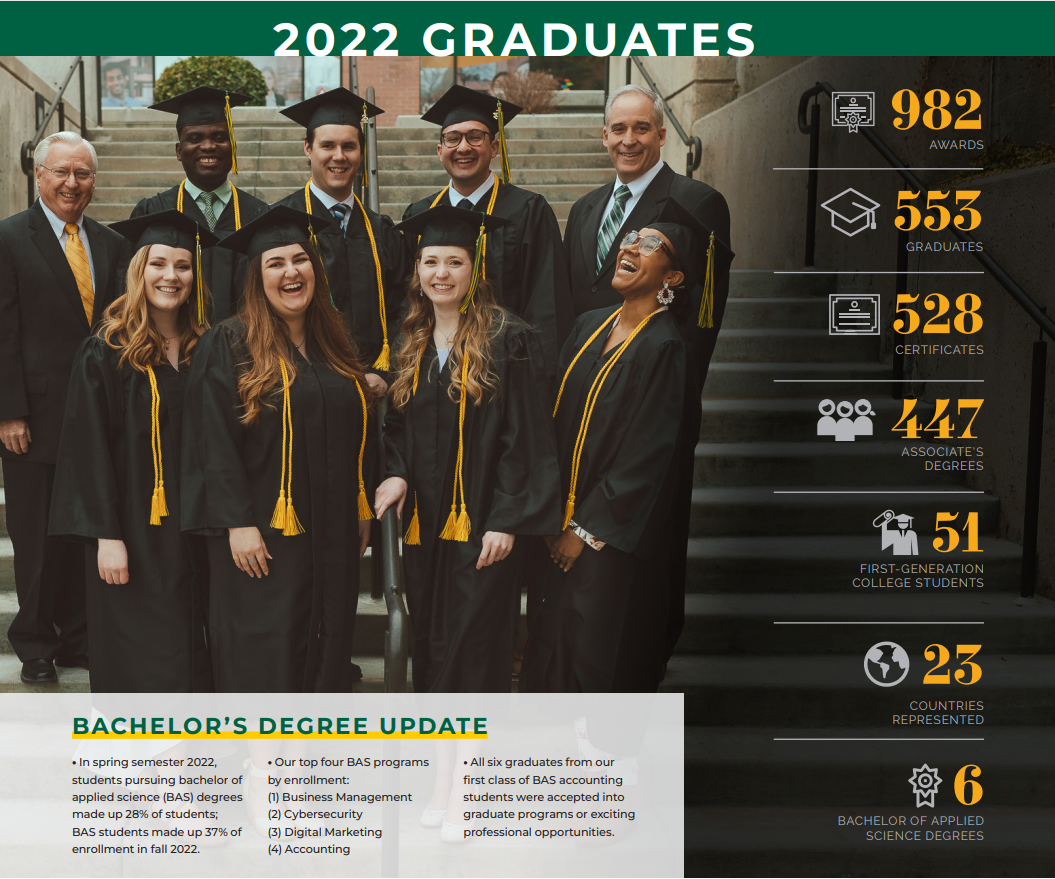 Graduate Spotlight
Ephraim Martey, who earned one of Ensign College's first bachelor's degrees, was the graduate speaker for Ensign College's commencement. He spoke of growing up as an orphan in Ghana and wading through rivers to get to the small building where he attended school. In high school, he drove a taxi at night to earn money. Ephraim served a mission, but he didn't have anyone at home supporting him or writing to him. When Ephraim's companion realized this, he asked his own family to write to Ephraim as well. That family helped Ephraim get to the United States to continue his education.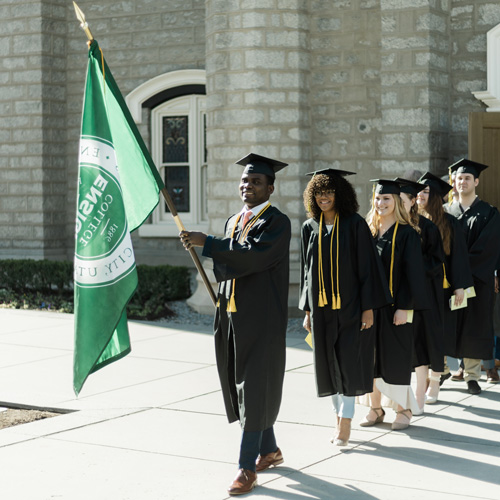 Ephraim was awarded a bachelor of applied science degree in business management–accounting. Now he has been accepted into a graduate program in accounting and will work for a top US firm.
Ephraim invited his fellow graduates to remember who has brought them this far and who will guide them in the future: the Savior, Jesus Christ. He quoted Nathanael in the New Testament, who asked, "Can there any good thing come out of Nazareth?" Ephraim said others may ask, "Can there any good thing come out of Mexico? Ghana? Bolivia? Brazil? Venezuela? " He answered, "Yes, it can. If God answers the prayers of a poor, orphaned West African boy like me, He will answer your prayers."
Ensign College CEO Chapter
In 2022, Ensign College started a chapter of the Collegiate Entrepreneurs' Organization (CEO), a program focused on helping students develop the leadership and entrepreneurial skills needed for success in the business world. The organization recently announced its selection for the Top 100 Pitch Competition, and two Ensign College student projects have been selected to participate.
Manzi Bruno Musinguzi earned his spot in the Top 100 Pitch Competition for his product RANCE, an innovative mobile app servicing his home country of Rwanda that offers access to affordable insurance for people in need. Sara, Rebeca, and Gabriela Acevedo are also participating in the competition with their Areia Pearls business. The three sisters' business supports other small businesses and contributes to the economy of Venezuala, their home country, by buying pearls harvested there.
Greg Fox, Business Department chair and faculty advisor for the Collegiate Entrepreneurs' Organization chapter at Ensign College, said, "Participation in the CEO organization gives our students a tremendous opportunity to gain exposure in the entrepreneurship community. Participants have the chance to network, compete, and ultimately master more of the skills needed to start, fund, and run their own businesses. Paired with the immersive experiences they have during their courses at Ensign College, our students come away with a wealth of knowledge and the vital skills needed to run successful operations upon graduation."
President's Report Stories