Alumni Highlight – Tony Young
July 2023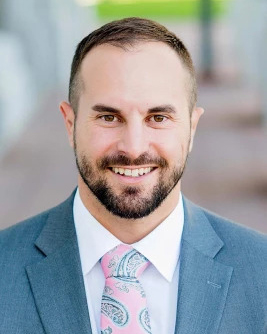 Tony Young, now an alumnus of Ensign College, where he studied communications, is an example of how gaining an education leads to new educational and career opportunities.
"Growing up in Idaho, we always came to Utah as a family. I loved Salt Lake City and always told myself I wanted to go to college there," says Tony, the director of communications for the Utah Governor's Office of Economic Opportunity. "My older sister attended Ensign College and enjoyed her experience. When considering where to go to college, I remembered my sister and thought I would apply. I was accepted and offered a leadership scholarship."
With the help of his scholarship, Young was able to attend Ensign College. He says, "I enjoyed learning, but things didn't always come naturally to me. My mom motivated me to continue getting my education, and I'm glad I listened."
After graduating, Young went on to get a bachelor's degree at Utah Valley University and a master's degree at Westminster College. Coupled with what he learned at Ensign, his education led Young to his current position, where he has built a network of connections and had experiences that have developed him further.
"The skills I gained through my schooling and career came through effort and study. I didn't always know what I wanted to do for my career, but with communications I am learning things every day," says Young.