Supporting Religious Liberty
January 2021
International Center for Law and Religion Studies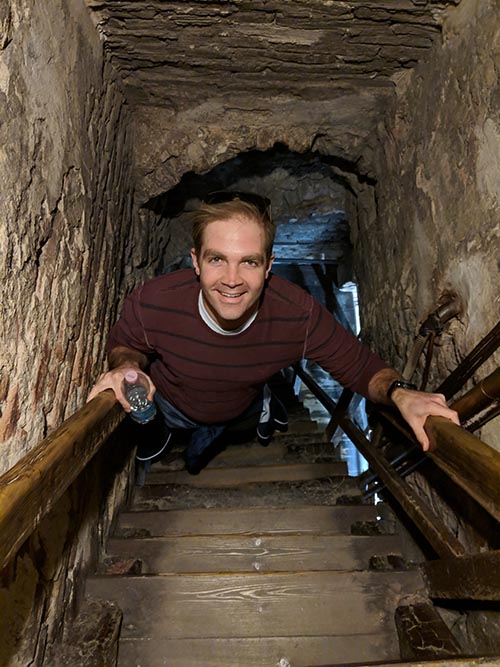 Austin Atkinson
Learning another language on a mission has its benefits.
When recent Law School grad Austin Atkinson first got involved with the International Center for Law and Religion Studies, he was asked to use his Russian language skills to communicate with international delegates at the center's annual on-campus symposium.
"I loved that," says Atkinson. "It was a good opportunity for them to become more familiar with who we are as members of the Church and find common ground between our faiths." Students like Atkinson not only help organize and plan many of the center's events, but they also help with concierge-type services, ground transportation, report writing, and more.
Atkinson also used his language skills when he attended the G20 Interfaith Forum in Tokyo, Japan, where Elder Gerrit W. Gong of the Quorum of the Twelve Apostles and Sister Sharon Eubank, director of Latter-day Saint Charities and first counselor in the Relief Society General Presidency, spoke.
In Tokyo, Atkinson saw how the Church has earned credibility among religious and governmental leaders for its far-reaching humanitarian, education, and self-reliance efforts around the world. "Having our faith's leaders speaking on the same stage as other world leaders talking about issues like religious freedom, education, pollution, refugees, and things like that was amazing," he says.