Starring on a Chinese Reality Show
February 2020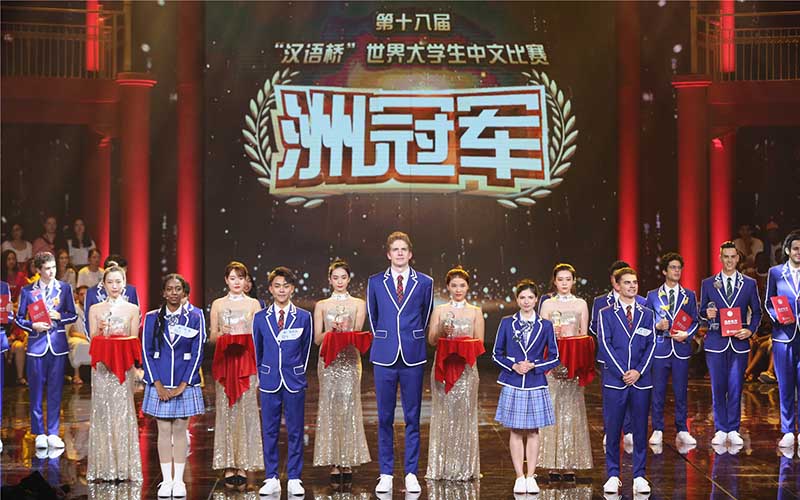 When BYU statistics major Josh Robinson (center) entered a BYU language competition for some extra credit toward his minor in Chinese, he was pleased to find he'd won first place. Next, he advanced to a multinational competition and nabbed the top spot to earn a seat at the global contest—the Chinese Bridge Proficiency Competition.
Much of the competition was broadcast on national television in China with millions of viewers. "It's as much a TV show as it is a contest," says Robinson, who served a mission in Taiwan.
Robinson was graded on an oral presentation, a stand-up comedy routine, a theatrical play, Q&A's, and a vocal solo—all entirely in Chinese. The comedy routine was particularly challenging, as it requires a lot of nuance to land a joke in a second language.
"Some of those Q&A's were really fun. For example, they'd play a fast-paced pop song and ask questions about the lyrics," Robinson says. He ultimately took third in the competition.
BYU Asian and Near Eastern languages professor ShuPei Wang says it's an incredible feat to take the top spot in the Americas. "It is a great honor for our school to be listed in the top three," she says.