Making a Sundance-Honored Film
February 2020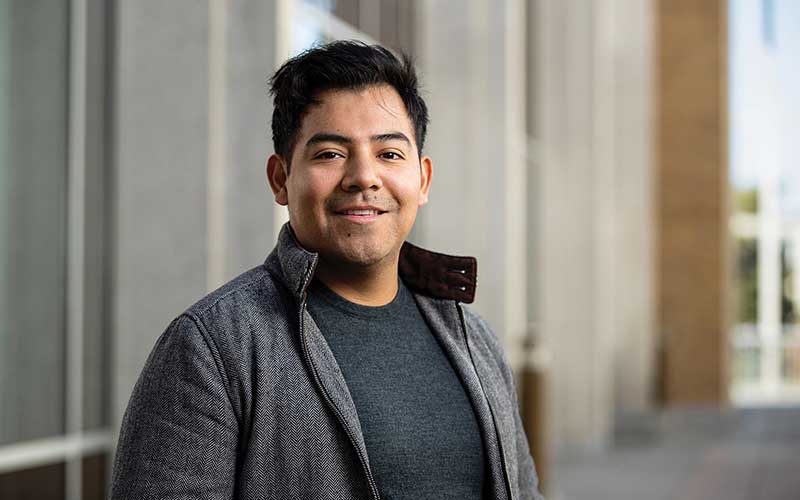 Theatre and media arts graduates Oscar Ignacio Jimenez (pictured) and Luis Fernando Puente were ecstatic to learn that the short film they made with photography professor Robert Machoian Graham, The Minors, would premiere at this year's Sundance Film Festival.
The film, an exploration of a grandfather's relationship with his three grandsons as they form a guitar band, went on to win a jury award at Sundance.
"You think, 'One day, I'm going to be here,'" says Jimenez. "But I was expecting that to happen 10 years from now."
When Graham first wanted to meet, Jimenez assumed his professor needed a camera assistant. Jimenez was initially intimidated to be the cinematographer, but Graham eased his worry, saying, "I trust you. You know your stuff."
Jimenez then reached out to classmate Puente. "Luis was the first person I thought of to help because I knew his style of filmmaking," says Jimenez.
Production for The Minors helped Jimenez and Puente see new paths for their own filmmaking, even without a large budget. "For me as a young filmmaker, I have nothing to be able to start with," says Puente. "Well, look at Robert—he also started from nothing."