Line of Sight
January 2022
Ira A. Fulton College of Engineering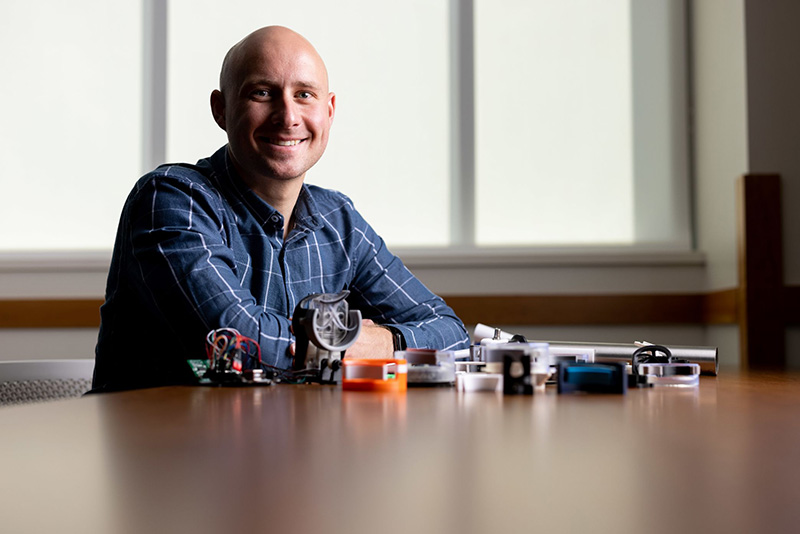 Photo courtesy Jacob Sheffield: Jaren Wilkey / BYU
When BYU engineering graduate student Jacob Sheffield and student Amanda Lytle visited an operating room for research they were doing, they were puzzled to see the surgeon repeatedly pull out, clean, and reinsert the surgical camera.
"Operating rooms cost $62 a minute on average, and the entire operating room was coming to a standstill so they could wipe the camera off with a cloth," Sheffield remembers.
Lytle and Sheffield wondered if there were a way to clean the lens while it was still in the body. "We thought, 'Why can't we make a mini windshield wiper that flexes out, cleans the laparoscope, and folds back in?'" Sheffield says.
Working in Professor Larry Howell's Compliant Mechanisms Research Group, Lytle and Sheffield developed just such a device and used it to win the Student Innovator of the Year competition. Sheffield, who has an entrepreneurial background, has now licensed the device and started a company to market it.
"No one knows the technology better than my partner and I do," he says. "I hope this will be the first medical device of many to come."