Discovering the Culture of Christ
January 2022
Marriott School of Business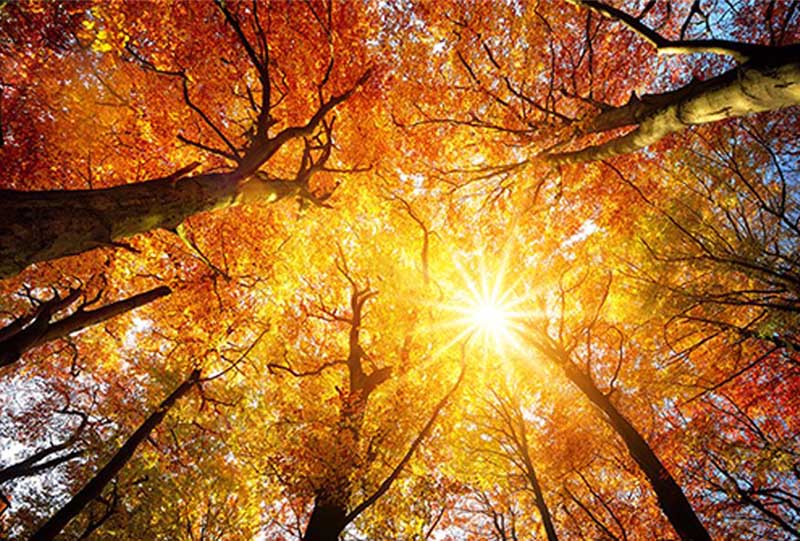 "Culture is like a forest, where individuals are likened to the uniqueness of an individual tree," says business professor Simon Greathead, who has invited his students to discover "culture of Christ" characteristics in general conference addresses. (Smileus / Getty)
Listening to speakers during the October 2020 general conference of The Church of Jesus Christ of Latter-day Saints, BYU Marriott professor Simon Greathead noticed themes that were reminiscent of topics he was preparing to teach to his international business culture class—unity, loving your enemy, sustainable society, and, most importantly, the culture of Christ.
Greathead got the idea to illustrate how to establish and understand cultural frameworks—an important business skill—using the general conference talks. The next time he met with his class, he split students into groups, assigned various talks, and helped the class begin constructing a "culture of Christ" framework.
"Culture is like a forest, where individuals are likened to the uniqueness of an individual tree," Greathead says. "Yet, as a whole, these trees can be defined as a forest with common characteristics—in this case, common Christlike characteristics—that can make them a community."
Greathead and his students identified charity as the foundation that supports four pillars within the framework: obedience, unity, mercy, and humility. "These four pillars lead us to a long-sighted, eternal perspective—hyperopia," says Greathead.
By listening to her classmates' ideas and contributing to the framework, Emmie Schow, who graduated in finance, says she learned to think about Jesus Christ in a new way. "Before this class, I hadn't thought about Christ being a cultural model and example," she says. "That idea was eye-opening to me. . . . I enjoyed seeing the different models everyone created and then seeing how Professor Greathead took different elements from each one to create the framework."
Often Overlooked but Sought After
As well as being a faith-building exercise, the process of establishing and understanding cultural frameworks should help students professionally. "I've heard from employers that understanding culture is one of the things they're increasingly looking for in their workforce," says Tanner Wegrowski, who graduated from the global supply chain management program. According to Wegrowski, that understanding can be enhanced by "becoming adept in the culture of Christ."
The culture of Christ is not an external force, says Greathead. "It's something that I choose to be because I know the expression of these characteristics bears fruit. I choose to be charitable. I choose to think long-sighted."
Greathead may not require his students to recreate the culture of Christ framework every semester, but he does plan on incorporating discussions about the framework's meaning and application into future curricula. "There's more development to be done and more story to be told about this particular framework," he says. "That's what I would like to pursue in the classroom; that will be the story for future students to tell."