Animation Students Awarded Another Student Emmy
May 2023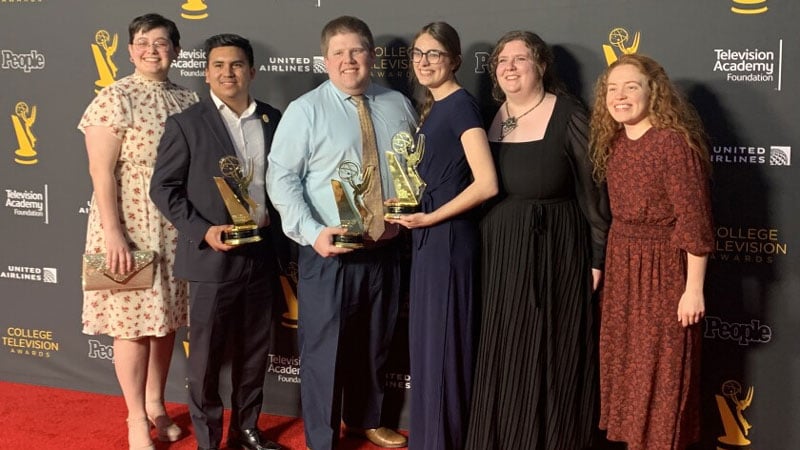 For the second year in a row, BYU students claimed the top spots for both animation and advertising at the Television Academy Foundation Student Emmys. This year's animated film, Cenote, is about a creature who is trapped in an underwater sinkhole and eventually returns to his family.
Dozens of students worked to bring the film to life. Animation students Andrew Pettit, Daniel Villanueva Avalos, and Samantha Barroso produced, directed, and wrote the film. "One thing that's really unique about the BYU animation program is the way the gospel is woven throughout it," says Barroso.
Pettit, Villanueva Avalos, and Barroso say that the formative experiences BYU animation provided them made winning the award possible—and are the reason that BYU animation is such a powerhouse. This is the 20th time since 2003 that a BYU animated film has been featured at the Student Emmys.