BYU Employee Giving
Each year, in the month of March, BYU employees go "above and beyond" by supporting deserving students financially through scholarships, paid research opportunities, and other inspiring learning initiatives. This is typical of the sharing, lifting, and inspiring attitude that is the hallmark of BYU employees.
Start / Update
Payroll Deduction Make a
Gift Learn More About
Planned Giving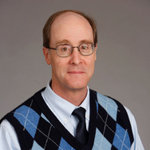 "I believe in the mission of BYU and the special role it plays in the kingdom of God and the unique contributions that it can make to the world of academia. For 50 years, BYU has blessed my life greatly. I'm grateful I have the resources to give back a little bit. "
Alan J. Hawkins
School of Family Life
Sharing. Lifting. Inspiring.
Join in the fun during the BYU Employee Giving Campaign and express appreciation to a fellow BYU employee who exemplifies the employee giving theme of Sharing, Lifting, Inspiring.
All nominees will receive your message of appreciation and you can remain anonymous. Just complete the form and submit!
Deadline to nominate is March 29th.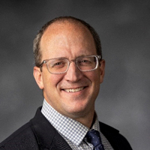 I believe deeply in the mission of BYU to help students develop personally and grow closer to Christ. I love working here for that reason, and making a donation helps me reflect that belief more completely. It's a way for me to make what I do here even more sincere and sacred.
Aaron Miller
Marriott School of Management
New BYU Employee Payroll Deduction Web Page Training
See an overview of the updates to the BYU Employee Giving process on the Philanthropies Donation Website.
Choose where your support will make a difference
You can choose to channel your support through your favorite college, or you can support research, the arts, science, languages, athletics, the library, broadcasting—there are many options. All of them help students and provide inspiring learning opportunities.