Brigham Young University
INSPIRING LEARNING is what Brigham Young University is all about; the phrase summarizes the university's mission "to assist individuals in their quest for perfection and eternal life."
Giving Opportunities
Through donations, generous alumni and friends provide students with experiences such as mentored learning, research assistantships, internships, study abroad, work study, and other student aid. Donors also provide support for additional board-approved programs, including BYU Athletics and BYU Broadcasting.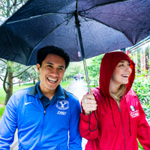 Inspiring Learning
Inspiring learning is changing the BYU experience, reinforcing a broad and eternal focus on how students learn.
Give
Learn More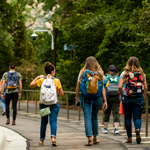 Scholarships
Scholarships change lives. You can provide funds to aid students based on financial need or academic achievement.
Give
Learn More
"The razor-sharp focus of our teaching and our research—and indeed every aspect of the student experience here at BYU—must be the transformative successes of our incredible students."
—President C. Shane Reese
Make a Gift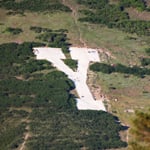 BYU President's Report
BYU President's Report is written for and sent to university donors annually in the fall. Alumni and friends who donate to BYU almost always do so because BYU is a kingdom-building entity that blesses lives. The report's purposes are to express gratitude and to inform on fundraising accomplishments and efforts—specifically the helpful effects of donations on individual students.
The 2022–2023 issue of the report was from President Kevin J Worthen. It includes articles on how BYU benefits the world, information about BYU's unique student-centered approach to learning, and stories of students who are participating in academically rigorous programs that are grounded in the gospel of Jesus Christ.
Read More