Humanitarian Services FAQ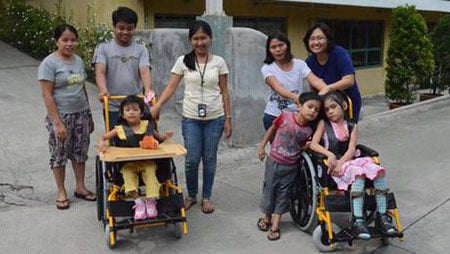 I Want to Donate Directly to a Specific Initiative. Why is There Only One Humanitarian Fund?
We are often asked why there is only one fund for humanitarian aid when there are many initiatives (emergency response, wheelchairs, clean water, etc.). Why not have a fund for each initiative. The primary reason is that there are limits to how much funding can be spent on any one initiative. When funds are earmarked for only one purpose, once the achievable objectives for that fund are accomplished, the money then sits unused for long periods of time, when in fact, it could be immediately used to help in another area where there are pressing needs and the resources to carry out the project.
Limited Response Capability
For example, there are limited numbers of qualified medical personnel available in any given year to do eye surgery or newborn care training in developing nations. When a hurricane strikes, there are often limits to how much aid can be delivered to critical need areas (damaged roads and communication lines, availability of volunteers, safety considerations).
Early Response is Critical
Humanitarian Aid purchases for emergency response are often purchased in advance. Often when major storms are threatening, we are able to deliver emergency supplies to a region before the storm strikes. Getting aid to traumatized earthquake victims quickly can lead to more speedy recovery.
Being Prepared
Having funds available to purchase supplies in advance has helped us to provide timely support for disaster and war victims around the world and the Church and its members have been recognized as a model for emergency preparedness as a result.