Reaching Academic Success Remotely
Jan 2021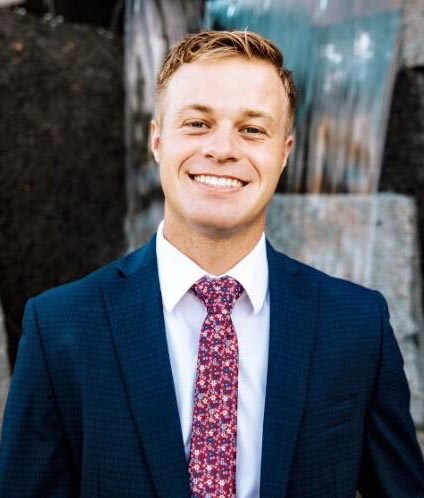 Scott Robinson, from Sandy, Utah, is a student at Ensign College preparing to graduate with his associate degree in Business Management. Since Ensign College has temporarily shifted in-person classes to online, Scott has seen many advantages of continuing his education through remote learning and is grateful for teachers who are taking extra care to help students. "The biggest difference I've been able to see with remote learning is that my professors really care about me and all of their students. They genuinely want us to succeed and have been totally there for us whenever we need."
"While I was preparing for a test recently, I had questions on the review and all I had to do was call up my teacher and he talked me through everything instantly. Moments like that have been way easier now with teachers having more flexibility and staying on class calls longer to be there to support us," said Scott. "You've seen students and teachers really step up and make this time a better experience for everyone. We're all making it work and trying to get the most out of this time that we can."
In addition to teachers ensuring that their students have enough communication and assistance with assignments, Ensign College also has kept up a few school staples to give normalcy and inspiration to students. "Something that I really enjoy that the school has continued is the weekly devotionals. They could have easily decided it wasn't possible to do right now, but they chose to figure out a way to meet virtually," said Scott.
"I'm grateful Ensign College is still offering devotionals right now so that I know what I need to learn that day. Homework is very important, but I think it's important we take time to acknowledge the Savior and unselfishly give of our time," said Scott.
"Your support system at the school is still there," said Scott. With students studying from home, Ensign College has made sure students have all the same resources accessible to them and keep as much of a campus environment available as possible. "Student services are still running so there's always someone to help you when you give them a call."
Scott has found success during a time of remote learning and is grateful for everything the school has done to allow students to keep learning and working towards their degrees.