Professionally and Spiritually Prepared
September 2022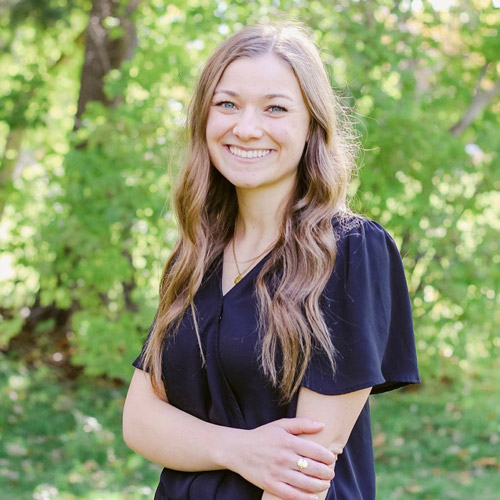 Maren Higginbotham, a native of Riverside, California, and a recent alum of Ensign College's interior design program, has seen how her education carefully prepared her for a career after graduation.
"When I started a new job after graduation, no one was there to tell me what to do at every point in the day. However, every time I have been asked to give a specification for something or to do the technical drawing for a project, I've been able to immediately know what to do because of the skills I gained at Ensign."
Maren attributes her ability to jump in at a new job to Ensign College's focus on seeing students progress and centering students' learning on the skills that they will most frequently need. The college offers a unique education in which students are given real-world experiences, taught by professors working in the areas they teach, and provided with a spiritually enriching environment where gospel principles are interwoven with curriculum.
"I'm grateful for the teachers who cared about me not only as a student but as an interior designer and a child of God. I learned how Heavenly Father and Jesus Christ are the ultimate designers and how we can pattern our work after theirs. I graduated from Ensign College knowing that Heavenly Father had prepared me for whatever lies ahead in my career."
Since graduating, Maren has inspired many of her friends who are studying interior design to attend Ensign College. Once they saw how robust the program had become and how well-prepared she was to take on her new role as a designer, many of them changed schools to attend Ensign College instead.
"It's been awesome to have the transition from student to professional be so smooth. The smaller class sizes, extra care from faculty, and spiritual environment at Ensign College have made me a better designer. I know I can reach my dream of creating spaces that offer light and positivity thanks to what I learned in school."