The Temple on the Hill
December 2020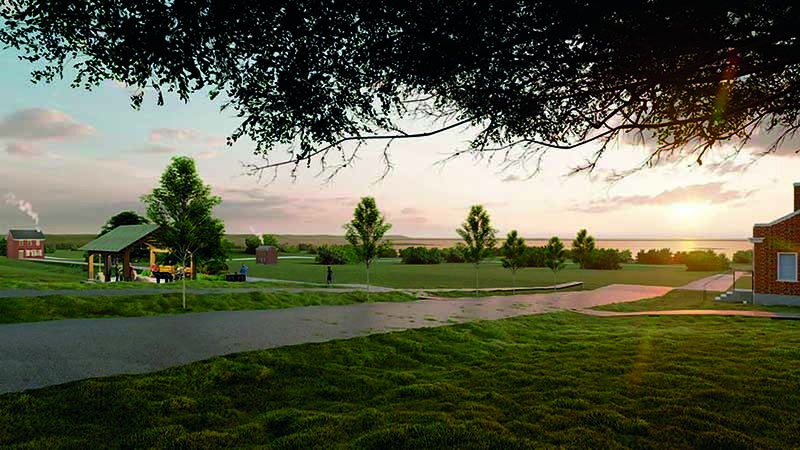 William and Esther Gheen, new converts to The Church of Jesus Christ of Latter-day Saints, were determined to join their fellow Saints in Nauvoo, Illinois. In 1842 they sold their farm in Pennsylvania and traveled more than 900 miles to that covenant community on the banks of the Mississippi River.
From their first day in Nauvoo, Esther and William and their children looked forward to the completion of a temple in their city. They purchased an acre of land just down the hill from the temple site, and they built their home facing east, toward the place where the temple would rise. William served as a laborer at the temple site, and he later accepted a calling to gather donations for temple construction.
Before the temple was completed, William and Esther went twice to the temple's basement, where a temporary baptismal font had been built and dedicated. There they were baptized in behalf of ancestors who had died without receiving the restored gospel of Jesus Christ. There they came to understand that death is not the end of life and that it need not be the end of family.
"Generations yet unborn will dwell with peculiar delight upon the scenes that we have passed through, the privations that we have endured; the untiring zeal that we have manifested; the insurmountable difficulties that we have overcome in laying the foundation of a work that brought about the glory and blessings which they will realize."
— Joseph Smith, in Times and Seasons, May 2, 1842, 776
This understanding was put to the test on June 15, 1845, when William died after battling sickness for months. At his funeral service, he was remembered as a man who was faithful to the end.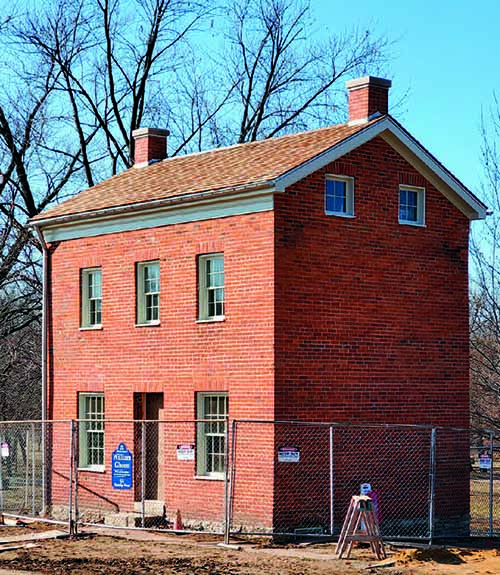 Esther also remained faithful. She received the temple endowment in December 1845, as soon as the Nauvoo Temple was complete enough for that ordinance. On February 2, 1846, she entered the temple again, this time to be sealed to William for eternity. Days later, she left Nauvoo with several of her children, following President Brigham Young's counsel to establish a new covenant community in the West.
If this is the first time you have learned of the Gheen family, you are not alone. Many people have visited Historic Nauvoo without ever hearing this story - and perhaps without hearing enough about the spiritual significance of the Nauvoo Temple. Much like William and Esther Gheen's service 175 years ago, your generosity helps the Church close this gap in messaging and mark the way for your family members and others to learn why the Lord called Nauvoo, with its temple on the hill, "a cornerstone of Zion" (Doctrine and Covenants 124:2).