Young Champion of the Earth
December 2018
Country in Crisis
Kiribati is an island nation in the Pacific that is afflicted with limited arable land, irregular rainfall, and rising tides that destroy crops. Without fresh produce, Kiribati residents rely on imported, processed foods, which has led to many health problems.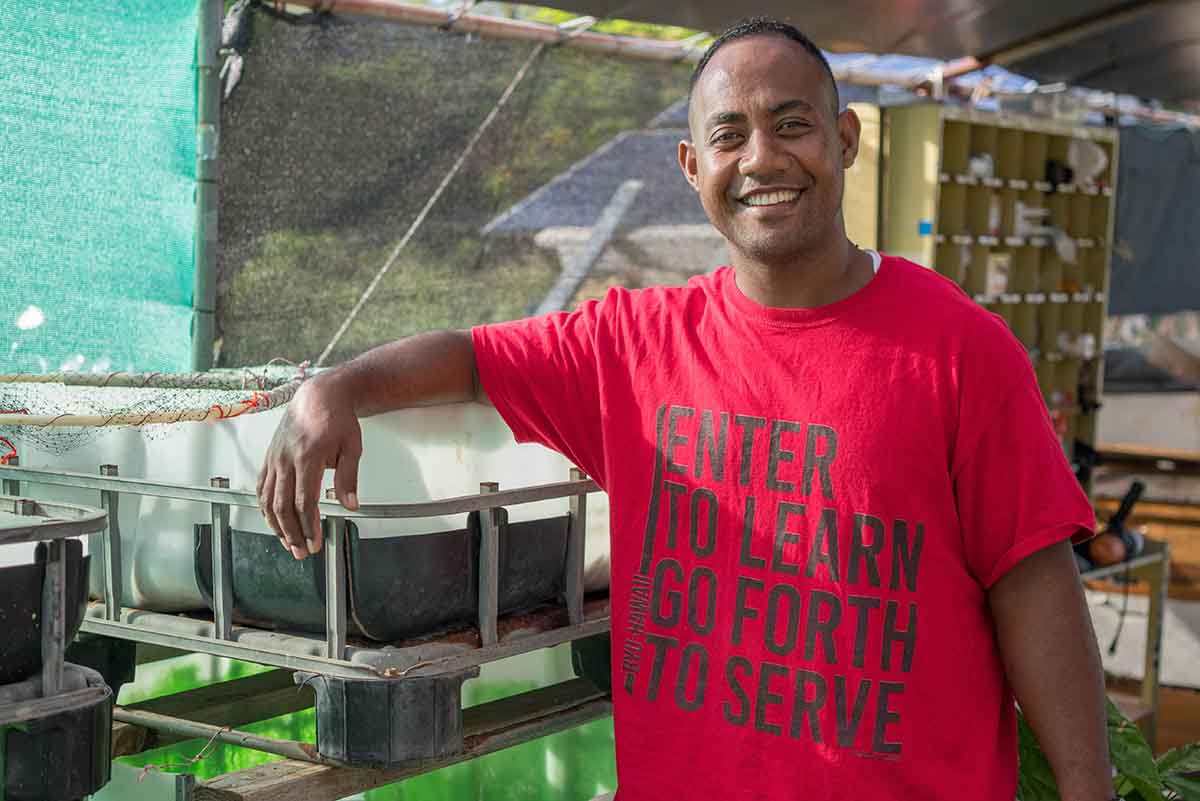 Sustainable Solution
At BYU–Hawaii, Eritai discovered a solution to his country's crisis: hydroponics, a method of growing plants in water instead of soil. Under the mentorship of sustainability director Les Harper, Eritai spent hundreds of hours developing a system that would enable families to grow nutritious food for themselves and sell the surplus through a cooperative.
Rewarding Return
A year after returning home and implementing his system, Eritai was named a Young Champion of the Earth by the United Nations for improving human health and resilience to climate change. Eritai plans to use UN-awarded funds to build 200 hydroponic units, sell them through microfinancing, and use the proceeds to continually scale his project. "He is literally saving his island nation," says Harper.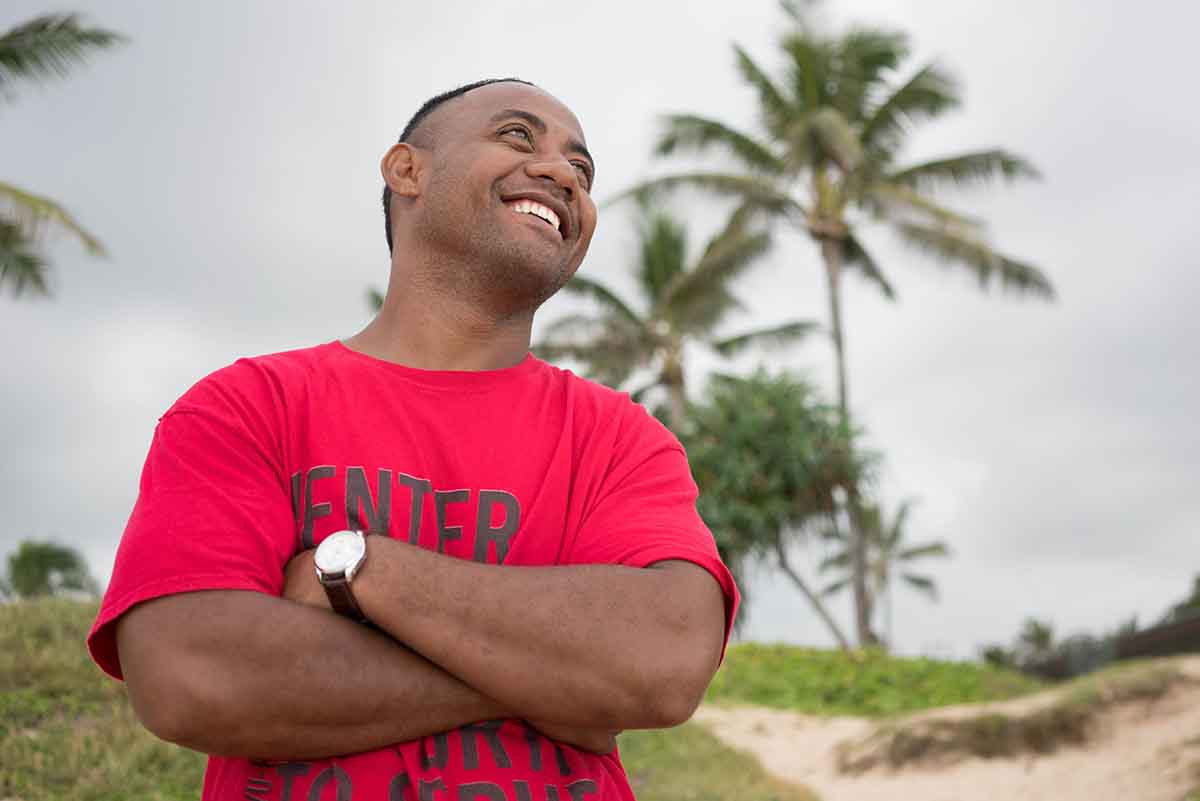 Because of You
Because of you Eritai's efforts will bless thousands of families in Kiribati and beyond. "In 10 years, this project will be expanded throughout the islands," says Eritai. "The life of every family in Kiribati will become healthier. I know that you have contributed a lot for me and other students to attend this wonderful university. I want to say ko rabwa, meaning 'thank you so much,' from the bottom of my heart."