Supporting Faith and the Hope of Good Things to Come
April 2021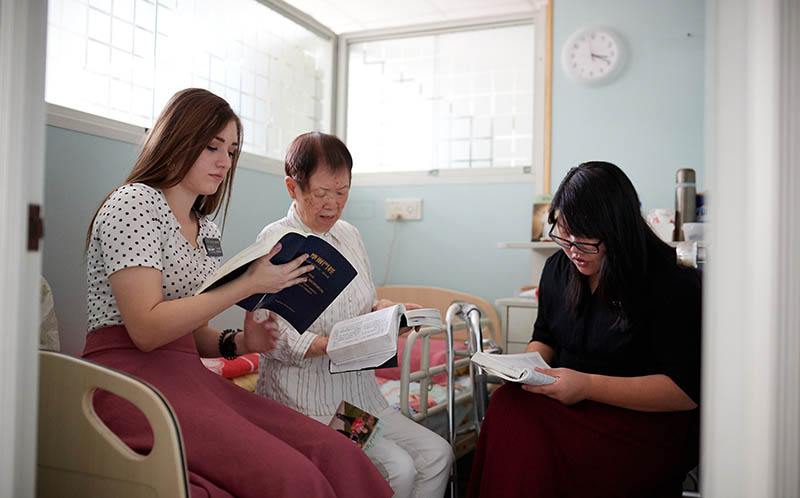 Supporting Faith and the Hope of Good Things to Come
By Elder Marcus B. Nash, Executive Director, Missionary Department
Soon after being assigned to West Africa in 2016, I toured the Nigeria Port Harcourt Mission. One of the missionaries I met on the tour was Isaac Martey. Isaac had joined the Church in his native Ghana just as he was completing his college education.
Isaac joined the Church against the wishes of his family yet soon developed the desire to serve a full-time mission. His father had died, and Isaac was the only child of his widowed mother. There were no jobs available and no ways he could have earned sufficient money to finance his missionary service before passing the cutoff age for full-time missionary service. But for the General Missionary Fund, being a full-time missionary would have been an impossible dream.
You who donate to the General Missionary Fund are investing in the development of the human soul: "It is my purpose to provide for my saints. . . . [And] this is the way that I, the Lord, have decreed . . . that the poor shall be exalted, in that the rich are made low" (D&C 104:15–16). When you impart of your substance to help those living in indigent circumstances to serve the Lord, you are in word and deed saying, "I lift thee, thee lift me, and we shall ascend together." Helping others is always a reciprocal blessing. Certainly Isaac's life is blessed due to your generosity. Your blessing is to know about Isaac's life in part because of your donation.
At the time Sister Nash and I toured the mission, Isaac was an assistant to the mission president. As his mission concluded, we bonded as friends. When he completed his mission, Isaac had no immediate family to return to, so he emailed to ask what I thought his next steps in life should be. "I don't have a job, but I know that I should get married and follow the priorities recommended by the Brethren. What do you think I should do?" I asked in return, "Well, what do you think the Lord wants you to do, Isaac?" So, Isaac inquired of the Lord and went to the Accra Ghana Temple seeking guidance. Later, he told me, "I feel like I should find my wife." I fully supported that decision.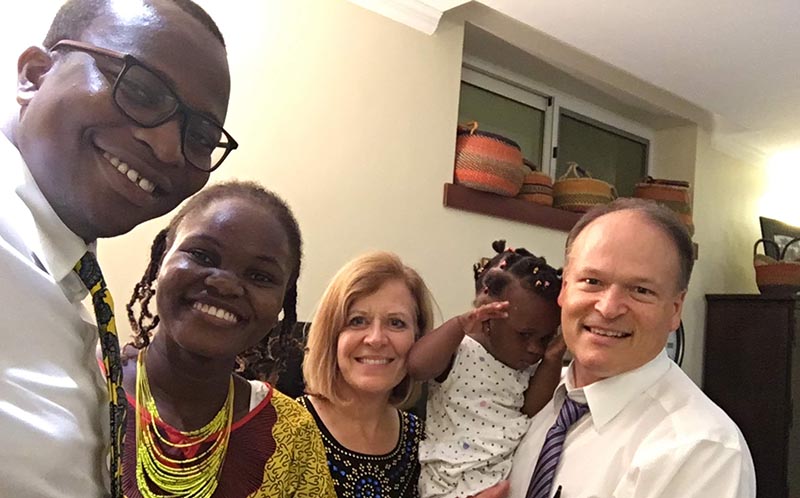 Sometime thereafter, Isaac excitedly told me, "I think I found her!" He told me her name was Edema, and that although she had served in the same mission as Isaac, they hadn't known each other well. Isaac began corresponding with Edema; he from Ghana, and she from Nigeria. I wanted to meet her, so Isaac connected us in a conference call. After only five words, I felt a delightful, faithful spirit from her and told Isaac afterward, "You struck gold!" In time, Isaac proposed to Edema and she accepted.
In much of Africa, a suitor is expected to pay a bride price to the woman's family for permission to marry her. Edema's mother was a widow, a strong, active member of the Church who could have insisted on a bride price, but she said, "No. All I want for my daughter is a righteous priesthood holder with a temple recommend. That's the bride price." Isaac says that he will love Edema's mother forever.
However, Isaac's uncle, the leader of his extended family since his father passed away, said to him, "I hear you're engaged, but you're crazy. You don't even have a job. I forbid you from being married until you get a job, and then you must wait a couple of years." Such direction from the head of a Ghanaian family leader carries great weight, but Isaac asked my counsel. My response was to ask him what the Lord thought he should do. He again sought guidance in the temple and heard these words spoken to his mind: "You should not fear man more than God." Isaac told me of this experience, and I asked what he intended to do. He said that he was going to speak to his uncle. So, he returned to his uncle and said, "I will always love you, and I will always respect you, but whenever I have to choose between you and God, it will always be God."
I was blessed to seal Isaac and Edema in the temple. They chose to have a child despite Isaac having only a two-year contract job. After their second child was born, Isaac obtained a career position and became first counselor in the Tamale Ghana District. Edema has served as a Relief Society president and is an amazing mother. They have two beautiful daughters who will be raised in a faithful Latter-day Saint home. More children and faithful generations are likely to follow.
The General Missionary Fund enabled both Isaac and Edema Martey to serve missions. Their missionary service set a pattern for their lives. In all of their subsequent major life decisions—marriage, employment, children, and so forth—they have sought the Lord's guidance. They strive to live as He would have them live. With more than 33 percent of missionaries from areas of the world where the General Missionary Fund is needed to provide some form of assistance, thousands of young men and women likewise begin new lives every year by serving as missionaries. Your contributions have helped them to learn, grow, share, and lead others—including extended and future family—unto the Savior.
A Note from David Weidman, Managing Director, Missionary Department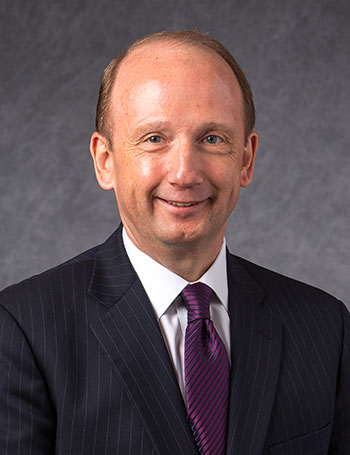 The disruptions and uncertainties of 2020—natural disasters, political upheaval, economic downturns, and a global pandemic—have presented challenges to the work of missionaries around the world. And yet, missionaries and prospective missionaries continue to display their extraordinary faith by humbly accepting the call to serve and going wherever they are assigned.
In this unsettling time, many are opening their hearts to God as they seek safety and solace. And despite border closings and travel restrictions, missionaries are increasingly able to connect with these people through social media, online solutions, and other new technology. The Spirit is active in these spaces, and the Lord is guiding His work.
The funds you provide as a philanthropic donor help enable faithful young men and women of modest means but worthy spirit to serve the Lord as full-time missionaries. And as they serve, they and those they reach are blessed to find the Savior's peace.