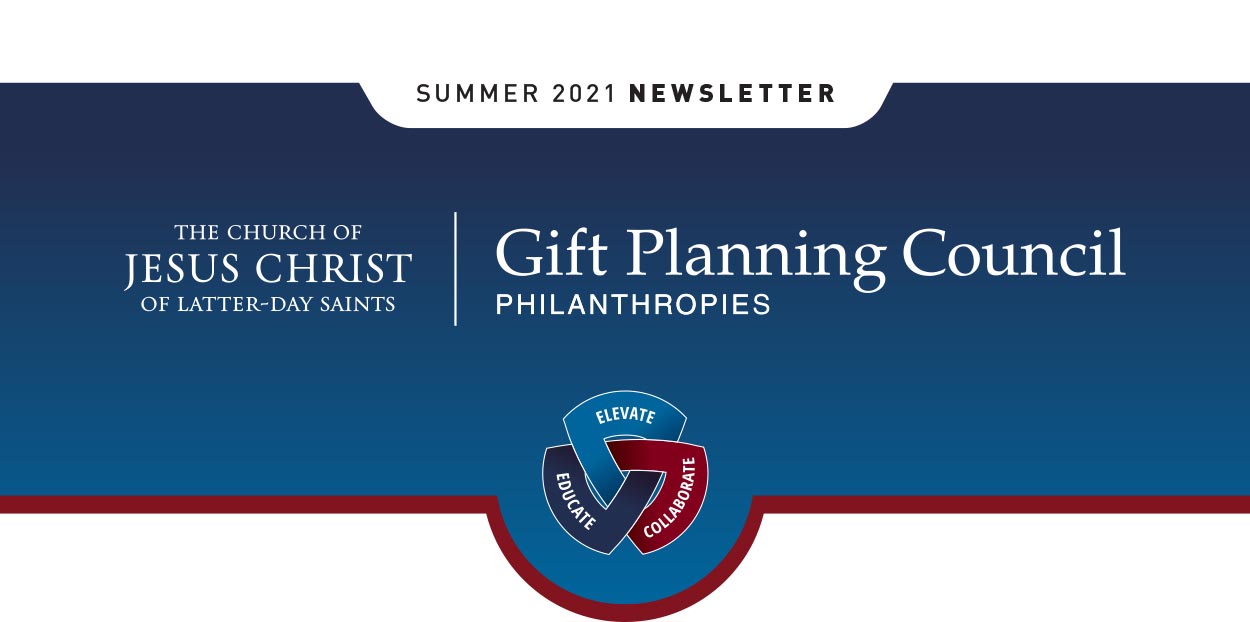 Summer 2021 GPC Newsletter
Manager's Minute
Never Underestimate the Power of Personal Connection
By David Bonner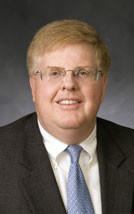 As we look with optimism to a post-pandemic world, we are excited to begin meeting again as families, neighbors, and communities. There is something in our very core which invites us to gather together. This fundamental need extends to our professional relationships. Personally, I know how eager and pleased I am to resume in-person visits with our professional advisor colleagues.
While I am grateful for the technology which has allowed me to make virtual connections this past year, there is something about gathering together in person that makes for a more fulfilling experience. It is just more satisfying to sit down with you in your office or share lunch together than to simply connect via a Zoom call. Talking with you on the phone is nice, but it can never match the impact of sitting across from you face-to-face.
We uniquely use eye contact, facial expressions, and body language to create powerful connections between individuals in one-on-one conversations or groups of people as we gather.
It is for that same reason we make the extra effort required to attend a live concert or travel to the theater rather than just listening and watching video at home. It is why we attend live sporting events. A football or baseball game is better when watching in the stadium!
In recognition of the strength that we gain by gathering together, the Philanthropies Gift Planning Council meets as a fellowship of professional advisors to learn from each other at our biennial conferences. Together we have received technical training from nationally recognized experts and learned about the various educational institutions and humanitarian efforts of The Church of Jesus Christ of Latter-day Saints. Moreover, every conference has provided encouragement and inspiration to those who assist individuals and families as they address the very sensitive and critical issues associated with estate, tax, and gift planning. Most importantly, we bond and form interpersonal connections at these conferences.
In this season of renewed gathering together, I cordially invite you to please mark your calendars and plan to join us at the Church Office Building in Salt Lake City this November 18 and 19 for the Biennial Gift Planning Council Conference. As in previous years, this year features a stellar lineup of speakers and presentations. We hope that your individual circumstances will allow you to join us live in Salt Lake, but we are pleased to announce that this year's conference will include a streaming option. If you cannot join us in person, we would love to have you gather with us virtually.
Please be looking for additional information, which will be mailed and emailed to you. We would also invite you to share this invitation with your colleagues who you believe would benefit from the conference.
May this be a wonderful summer for you and your loved ones. I look forward to seeing you in your offices and at the conference in November!
Kindest regards,
David Bonner,
Senior Manager, Gift Planning Services, Philanthropies
---
Brigham Young University Spotlight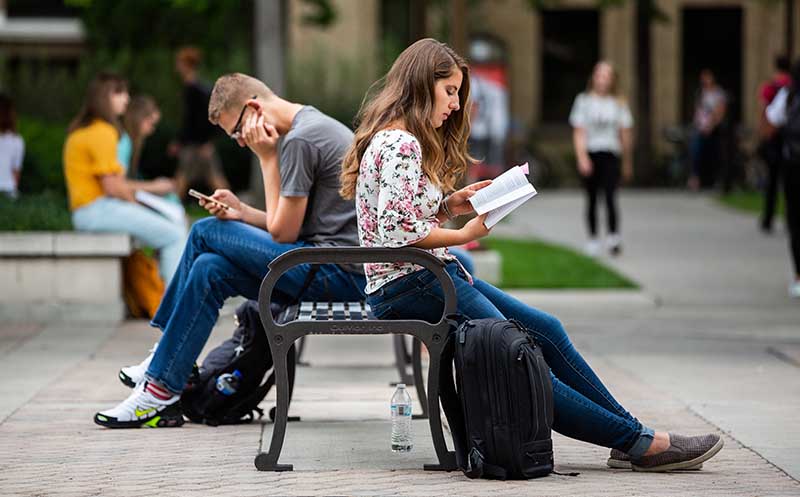 INSPIRING LEARNING is what Brigham Young University is all about; the phrase summarizes the university's mission "to assist individuals in their quest for perfection and eternal life."
Known for its world-class teaching, its beautiful mountain location, and its bright students, many of whom have lived outside the US, BYU develops students of faith, intellect, and character who continue to learn and serve others throughout their lives.
Through donations, generous alumni and friends provide students with experiences such as mentored learning, research assistantships, internships, study abroad, work study, and other student aid. Donors also provide support for additional board-approved programs, including BYU Athletics and BYU Broadcasting.
"Donors make the university and the BYU experience better for our students," says President Kevin J Worthen. "BYU is grateful for all the support it receives." BYU's Inspiring Learning Initiative lets you help more students have more life-changing and world-changing BYU experiences.
To learn more about BYU and the Inspiring Learning initiative and how donors can further this great work, visit the BYU portion of the Philanthropies website.
---
Brian Langford Spotlight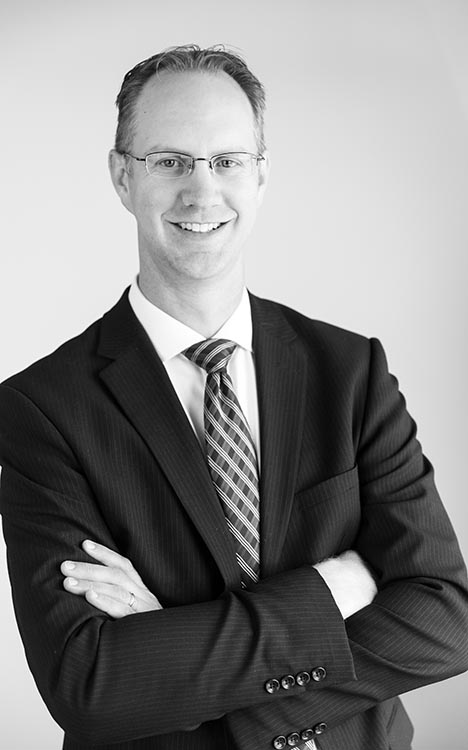 1. Please share a bit of your background and your practice.
I was born and raised in Mapleton, Utah. I graduated from Utah State University with a BS in civil engineering with a minor in Spanish. (I picked up the Spanish while serving as a missionary in New York City). I decided I did not want to look at tables and figures all day long, so I figured I would try to expand upon what I had learned at USU. I considered getting my MBA when somebody suggested law school. I figured that would open a lot of doors for me, so I decided to give it a shot. I studied at the University of Idaho College of Law. Right out of law school, I was offered a position as a law clerk for Jim D. Pappas, who was then the chief judge of the US bankruptcy court for the District of Idaho. After my initial term with Judge Pappas, he asked me to stay on for an additional year, which I was happy to do. I then went into private practice in Idaho, focusing primarily on creditors' rights and commercial finance. Because my wife has aspirations of singing with the Tabernacle Choir, we knew that we were going to need to relocate back to Utah at some point, so we decided to make the shift in the summer of 2012. I have been with the firm MacArthur, Heder & Metler PLLC ever since. My practice is focused on estate planning, real estate, and business transactional matters. To accommodate a growing number of clients with questions about consumer lending, I recently decided to get my mortgage license as well. Now, not only can we help with questions about the process, I can also help clients with the purchase or refinancing of their homes.
2. Why you are involved with the Gift Planning Council?
Our firm has always thought highly of the people at Philanthropies. I have enjoyed networking and working with them so much over the last eight or nine years that I even considered joining their ranks at one time. When David Bonner suggested that I join them for conference last year, I figured it was a no-brainer. I learned a lot from the presentations and made some excellent network connections. I'm currently involved because I know the caliber of people that work with the Gift Planning Council, and I want to continue to provide that valuable resource for my clients and friends. (Read more)
---
Four Strategies Sometimes Overlooked to Help Your Clients Boost Their Charitable Giving
By Stan Leavitt, CFP, CRPC
Managing Director, Private Wealth Advisory, FuturePoint Wealth Advisors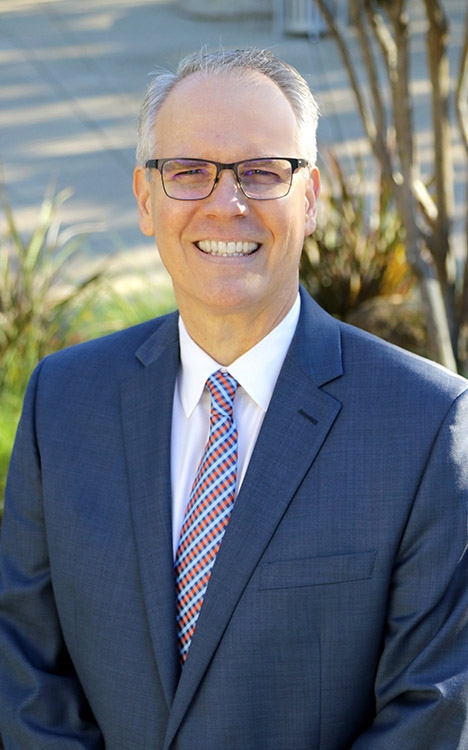 If philanthropy is part of your client's financial strategy, you may want to revisit some basic methods of giving that go beyond traditional monetary donations. Recent changes in the tax landscape may also be a reason to take another look at how you are advising your clients to give financially. The following are four popular strategies that can work for your clients:
1. Gift highly appreciated stocks or other assets
If your clients hold stocks or other investments that have gained substantial value, you may consider liquidating the asset to make a charitable donation. Doing so most often results in a taxable gain. One potentially more efficient way to maximize the value of your client's donation is to have them give appreciated stock or investments directly to the charity. The charity would receive an asset it can continue to hold or sell immediately, and your client would avoid the taxable gain. Additionally, the market value of the stock or investment at the time the gift is made would normally be deductible from their adjusted gross income if they itemize their deductions (subject to income-based limitations). It is a good practice to check with the charity to ensure they accept donations of stock or other investments.
2. Maximize donations through your employer
Workplace giving campaigns are becoming increasingly popular. Many employers offer the convenience of making contributions through payroll deductions, allowing clients to give systematically with each paycheck. In addition, many employers match a certain donation amount, which can add to the impact of your client's gift. If your clients have access to these or other workplace giving programs, check to see if the charities they care about are eligible to receive this type of donation. (Read more)
---
Join the Gift Planning Council LinkedIn group at this link.

Contact Us
For a detailed discussion of the services we provide you and your advisors, please contact us at 1-877-650-5377 or by email.