Gift Planning Council Spotlight - Brian R. Langford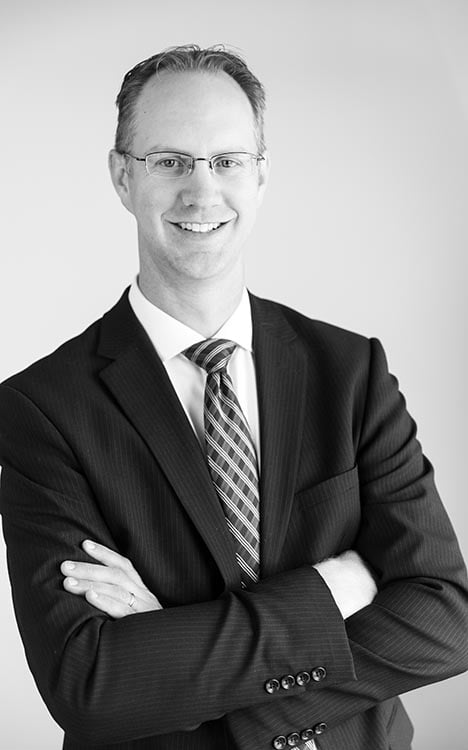 1. Please share a bit of your background and your practice.
I was born and raised in Mapleton, Utah. I graduated from Utah State University with a BS in civil engineering with a minor in Spanish. (I picked up the Spanish while serving as a missionary in New York City). I decided I did not want to look at tables and figures all day long, so I figured I would try to expand upon what I had learned at USU. I considered getting my MBA when somebody suggested law school. I figured that would open a lot of doors for me, so I decided to give it a shot. I studied at the University of Idaho College of Law. Right out of law school, I was offered a position as a law clerk for Jim D. Pappas, who was then the chief judge of the US bankruptcy court for the District of Idaho. After my initial term with Judge Pappas, he asked me to stay on for an additional year, which I was happy to do. I then went into private practice in Idaho, focusing primarily on creditors' rights and commercial finance. Because my wife has aspirations of singing with the Tabernacle Choir, we knew that we were going to need to relocate back to Utah at some point, so we decided to make the shift in the summer of 2012. I have been with the firm MacArthur, Heder & Metler PLLC ever since. My practice is focused on estate planning, real estate, and business transactional matters. To accommodate a growing number of clients with questions about consumer lending, I recently decided to get my mortgage license as well. Now, not only can we help with questions about the process, I can also help clients with the purchase or refinancing of their homes.
2. Why you are involved with the Gift Planning Council?
Our firm has always thought highly of the people at Philanthropies. I have enjoyed networking and working with them so much over the last eight or nine years that I even considered joining their ranks at one time. When David Bonner suggested that I join them for conference last year, I figured it was a no-brainer. I learned a lot from the presentations and made some excellent network connections. I'm currently involved because I know the caliber of people that work with the Gift Planning Council, and I want to continue to provide that valuable resource for my clients and friends.
3. Can you please share with us some of your favorite experiences that you've had serving on the Gift Planning Leadership Council or at the conference.
While I enjoyed all of the presentations at the conference last year, by far the greatest value for me has been the relationships that I have created. Not only have I been able to refer clients to others that I met at the conference, but I have become friends with several individuals after being introduced at the conference. Those relationships are invaluable.
4. Do you have a favorite experience you can share regarding a client who gave to a Church entity?
I think the experiences that stand out to me are the little ones. Not every family is going to be able to make the kind of donation that will often come with their name on a building or scholarship fund. However, many families are more than happy to give a smaller gift of their estate to their alma mater or to the Church's Perpetual Education Fund* or some other of their favorite causes. In fact, just today I was able to educate a client on tools they can employ to give to the Church that they had never before considered. Not only was the client happy, but I found a great sense of satisfaction knowing that I was a part in helping this family.
*The generosity of donors has led to sufficient levels of donated funds to the Perpetual Education Fund. As a result, donors are encouraged to select other categories for their ongoing donations.

Contact Us
For a detailed discussion of the services we provide you and your advisors, please contact us at 1-877-650-5377 or by email.