I Want that Glow
February 2020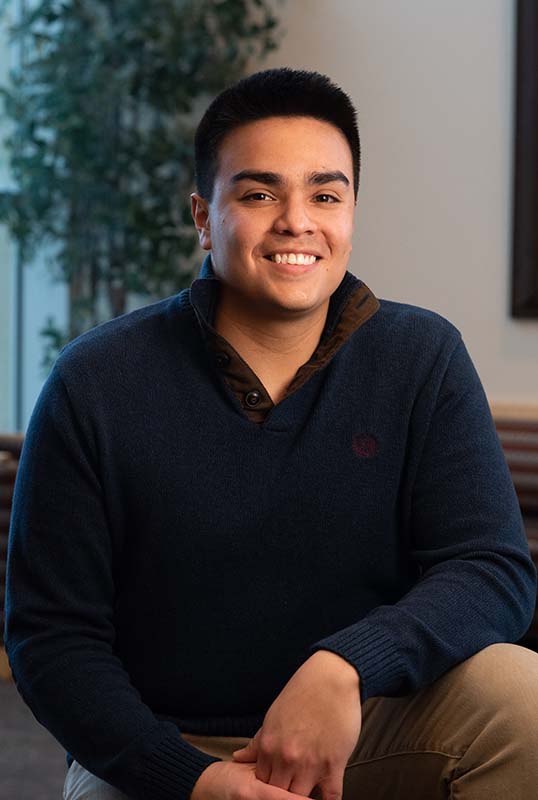 In Venezuela, where Andres Rodriguez lived as a child, winning the lottery is a big deal—people across the country would watch the results on television. Years later, as a teenager living in Georgia, Andres found himself thinking one day about what he'd do if he won the lottery. And then he had another thought: "If I could ask God anything, instead of what the winning lottery numbers are, I wonder which church he'd have me go to."
Not long after he had this thought, a pair of sister missionaries knocked on his door, and for the next week, they tried to teach him about the Church as he deflected their comments with questions and doubts.
Two years later, on the cusp of graduating from high school, Andres opened his door to find another pair of missionaries outside—elders this time. "I remember distinctly, when they walked into my house, the power I felt," he says. "They were glowing. And I remember thinking, 'I want that glow that they have.' I realized I'd felt that same way when the sisters came, so this time, I told myself, 'Whatever they teach me, I know it's going to be true.'"
Months later, he was baptized, and a year after that, he was a missionary serving in Compton, California. When he told people he'd grown up Catholic and immigrated from Venezuela, it piqued their curiosity.
"They would always ask more questions and be intrigued," he says. "It was a huge blessing."
When he came home, he joined the military and decided to go to BYU-Idaho. After he arrived in Rexburg, a friend from the military told him her sister Dina would be moving there with her two daughters. Knowing what it's like to be the new guy in town, Andres dropped by to see if she needed help.
"We were about the same age, and we laughed at the same jokes," he says. "We just started spending time together as friends, and then one thing led to another."
They got engaged, and shortly before they got married, Dina was diagnosed with cancer. "The military had called me away for three months," Andres remembers. "She had to face her surgery all own her own. And then we really didn't have any money left over for school. That's where donors came into play."
That fall semester, Andres received the Ricks Grant - university need-based aid at BYU-Idaho. Thanks to those funds, he could keep going to school and working toward his degree in biochemistry.
"A lot of times we picture ourselves as givers - we want to give and bless other people's lives," he says. "But it's crucial to know what it's like to be a receiver because you find out how much they really appreciate it. And I'm so thankful for what they did for me and my family, for the example they set. I have no doubt that I'll be a donor someday."
Andres is hoping to use his degree to become a pharmacist in either the U.S. Army or the U.S. Air Force. But with the gospel of Jesus Christ, a wife who loves him, and two children to care for, he knows he's already won the jackpot.
"Struggle is a part of life," he says. "It builds character. And after all of the challenges and hurdles we've dealt with lately, I feel like we're getting there."
Make a Gift