A Lifesaver
November 2020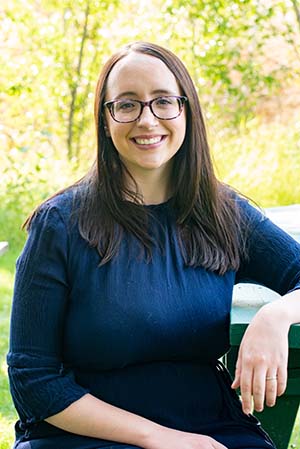 Rachel Bunkley was a young Southern Baptist living in Southeast Idaho when she had a conversation about the nature of God that just didn't sit right.
"My stepfather said Jesus and God were the same person," she says. "The next day at school, I was talking to some friends of mine who were members of The Church of Jesus Christ of Latter-day Saints, and they said, 'We believe Jesus and God are separate beings.' I was like, 'That makes more sense to me.'"
Not long after, Rachel began talking in depth about the Church with Richard "Buddy" Tullis, a recently returned missionary—and they were married just a month after she was baptized. The Tullises both started classes at Idaho State University but then transferred to BYU-Idaho.
"The education I've received here [at BYU-Idaho] has been fantastic," she says. "It's really strengthened my faith, and I've learned a lot more about the Church. Also, I always thought that science and the gospel could go hand-in-hand, and being able to discuss how they work together in my classes was immensely beneficial."
Now, Rachel and her husband have a son, and they're both nearing the end of their undergraduate studies. Nonetheless, their lives aren't without challenges.
"Both my husband and I will be first-generation college graduates, and we come from poor backgrounds," she says. "We haven't had any kind of financial help from our families."
Fortunately, the Tullises received need-based aid through the university, and that helped them bridge the gap between their expenses and their available finances.
"Need-based aid has been a lifesaver!" she says. "I had an academic scholarship at ISU, but at BYU-Idaho, the standards for an academic scholarship are a lot higher. Need-based grants took a lot of the pressure off. I don't have to juggle school and working full time."
While graduation is on the horizon, Rachel's looking at earning a medical degree and becoming a physician assistant—so there will be much more school to come. Without the help of donated funds, she and her husband would be in a more difficult financial situation.
"Thanks to donations, I've been able to go to college and provide a better life for me, my husband, and our baby," she says. "And in the future, I'll give back too."