BYU–Idaho President's Report

An Expression of Hope
With all that has happened in 2020, the year 2019 may seem like a distant memory. But donations and decisions made in 2019 have had the greatest impact in 2020 as the university has made crucial adaptations during the pandemic.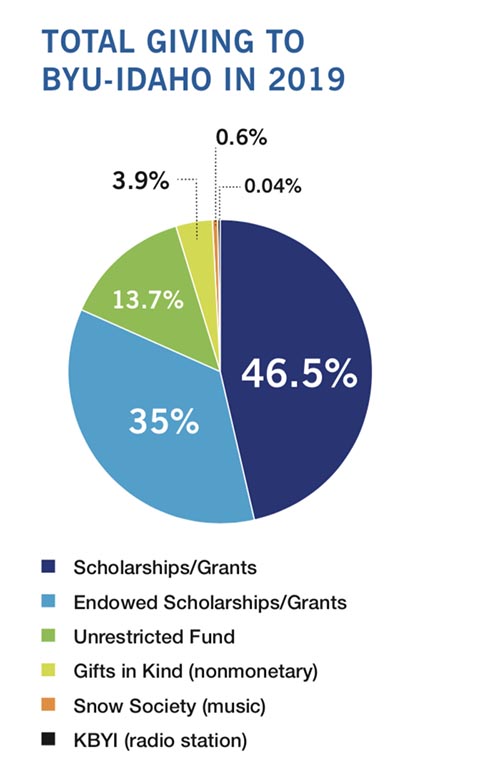 In total, donors gave more than $6 million to BYU–Idaho, with 81.7 percent going directly to grants and scholarships. A further 13.7 percent went to the university's unrestricted fund, much of which is used for student grants and aid.
Many students found themselves in a position of greater need in 2020 when the COVID-19 pandemic resulted in job and internship losses.
"Things have been tight since we got hit with COVID," wrote one student in a thank-you letter to donors. "My internship got canceled and the side jobs that I was doing were not able to bring me in anymore, and it all started to crash. Your contributions are very helpful as we try to get everything back to somewhat normal. . . . I wish I could shake your hand and let you know how much this really means to me."
The focus on need-based aid isn't new. BYU–Idaho's mission statement includes goals to serve "as many students as possible within resource constraints" and to deliver "an education that is affordable for students and the Church." The university accepts 97 percent of applicants, and in fall 2019 BYU–Idaho saw a 3.4 percent enrollment increase over the previous year. Need-based aid assists the university in achieving those goals by bridging the financial gap for students whose personal finances may come up short, and it has been BYU–Idaho's fundraising priority for many years.
In this report, you'll find a mere glimpse into the lives of a handful of appreciative students and generous donors who represent many thousands of others. Donations make an enormous difference in the lives of good, hardworking students who simply need a helping hand as they pursue college degrees and careers. The act of giving blesses both the receiver and the giver, and gifts to the cause of Church education are expressions of hope for the future and confidence in a rising generation of devoted latter-day disciples.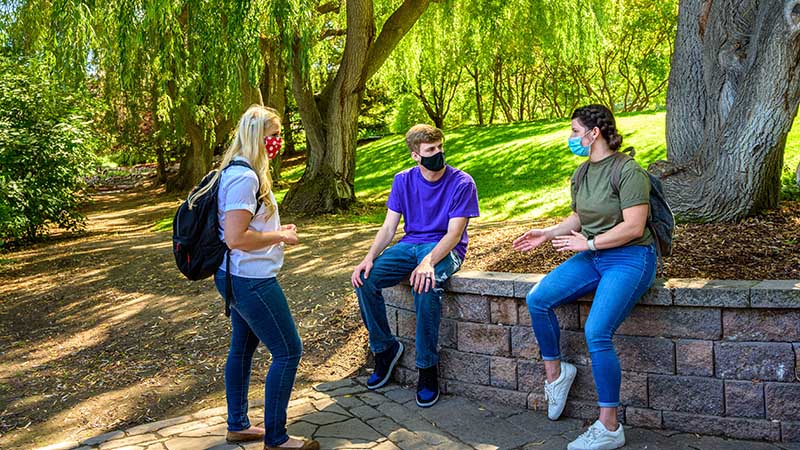 "This current time of change will also include difficulties, challenges, and some frustration, but also prophetic help and lots of work on our part. I am certain that when we look back on these years, we will be grateful to have been part of it. Challenging times and times of rapid change are also times of heavenly guidance to those who are open to it." —Elder Paul V. Johnson, "Developing Life-Long, Committed Disciples of Christ," BYU–Idaho All-Employee Meeting, September 8, 2020