A New Pathway to BYU–Hawaii
January 2023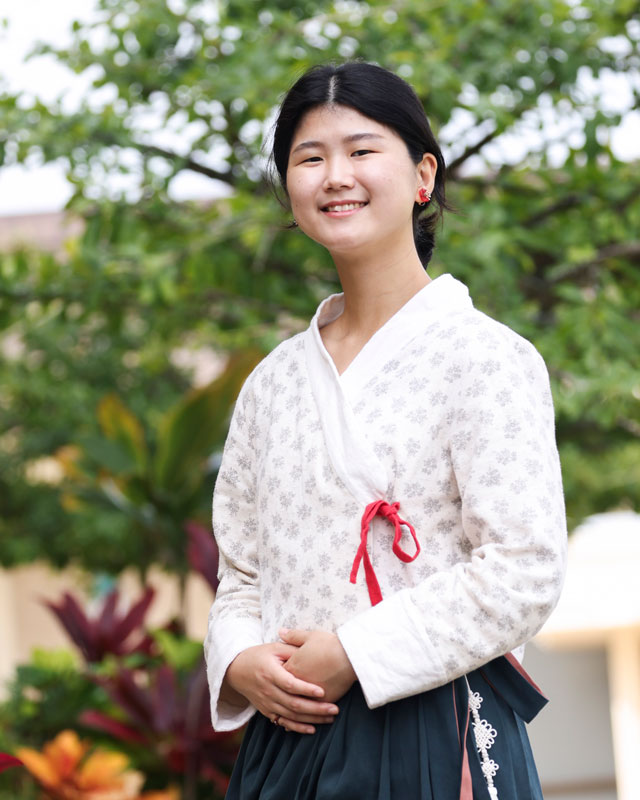 In November 2021, BYU–Hawaii and BYU–Pathway Worldwide announced a partnership that expands educational options for students in Oceania and the Asian Rim.
Under the partnership, students who have completed one of BYU–Pathway Worldwide's online programs are given priority consideration for admission to BYU–Hawaii and for IWORK, the university's financial aid program for international students.
"BYU–Hawaii has a specific mission to serve the people of the Pacific Islands and Asia," says BYU–Hawaii president John S.K. Kauwe III. "Our partnership with BYU–Pathway Worldwide will help us further achieve that mission by streamlining admission to BYU–Hawaii while also allowing students to graduate with less time on campus."
Upon announcing the partnership, BYU–Hawaii extended its application deadline for the spring 2022 semester by three weeks to give Pathway students a chance to take advantage of the new priority consideration. Within those three weeks, BYU–Hawaii received more than 100 applications from Pathway students and admitted 97 of those students.
In addition to a wave of BYU–Hawaii applications, the new partnership spurred a significant increase of BYU–Pathway enrollment in key growth areas. "Shortly after our application deadline, I received a text from Matthew Eyring, the vice president of field operations at BYU–Pathway," recalls President Kauwe. "He said to me, 'President, we've been trying to grow Pathway enrollment in the Pacific for a long time, and we've been struggling. It just doubled in the last three weeks.'"
President Kauwe continues: "It's amazing to see how these two parts of the Church Educational System can work together so effectively to create more hope, more energy, and more desire for higher education in Latter-day Saints throughout the Pacific. Now we have more students than ever before who are spiritually and academically qualified and ready to come to BYU–Hawaii."
"I am so grateful to have this opportunity to study at BYU–Hawaii and for the IWORK program that makes it possible. We have amazing professors and a beautiful temple here in Laie. Reflecting on my journey, I realize that it is a blessing from Heavenly Father. And I realize that Heavenly Father really loves me and has a plan for me individually. He blesses His children in His perfect timing. I know that He is blessing me and my family."

— Dain Yoon