Winter 2022 GPC Newsletter
Jesus Christ is the Hope of the World
By David Bonner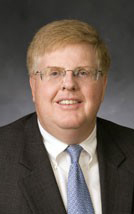 O Holy Night!
The stars are brightly shining
It is the night of the dear Savior's birth!
Long lay the world in sin and error pining
Till he appear'd and the soul felt its worth.
A thrill of hope the weary world rejoices
For yonder breaks a new and glorious morn!

Fall on your knees
O hear the angel voices
O night divine
O night when Christ was born
O night divine
O night divine
Adam, Adolphe. Christmas hymn; O Holy Night. Sudds, W. F., monographic, 1883. ...
Many of us feel weary following the past few years living with the pandemic, economic and geopolitical issues, and increasing domestic political contention. With trepidation, we wonder what surprises await us as we begin a new year! A line from the Christmas hymn "O Holy Night" encapsulates that apprehension, as well as the meaning,spirit and hope of Christmas:
A Thrill of Hope the Weary World Rejoices.
Every generation has had its challenges. I think of my parents and grandparents and the difficulties they faced as they struggled with their own pandemic, the Great Depression, and World War II. There will always be difficult problems to overcome.
Jesus was also born under demanding circumstances two thousand years ago. The Roman Empire had conquered his people and his country. His was a weary world.
But Jesus' birth brought a thrill of hope!
Like those who have come before us, we face difficult challenges and serious concerns. But the hope that Christ brings to us is strengthening and everlasting.
Paul shared a wonderful message of hope with the Corinthians:
"We are troubled on every side, yet not distressed; we are perplexed, but not in despair.
Persecuted, but not forsaken; cast down, but not destroyed."
"For God, who commanded the light to shine out of darkness, hath shined in our hearts, to give the light of the knowledge of the glory of God in the face of Jesus Christ."
See 2 Corinthians 4:6
We are grateful for the hope that Christ gives us.
At this Christmas season, the Gift Planning Services team expresses our appreciation for the service you render your clients and for all you do to help promote charitable giving to the worthy causes which surround us. Thank you for your good and important work. Thank you for the hope you bring to others.
Merry Christmas and best wishes as you prepare for the new year!
David Bonner,
Senior Manager, Gift Planning Services, Philanthropies
---
5 Gospel Truths To Consider During
Business/Wealth Transitions
by Dave Specht
Have you ever wondered how we might apply gospel truths into the work that we do for families? In the latest edition of the Gift Planning Council Podcast, Dave Specht, Director of the Drucker School Global Family Business Institute shares, "5 Gospel Truths To Consider During Business/Wealth Transitions."
We also have the content available as a white paper, which you can access here.
---
Brigham Young University Spotlight
INSPIRING LEARNING is what Brigham Young University is all about; the phrase summarizes the university's mission "to assist individuals in their quest for perfection and eternal life."
Known for its world-class teaching, its beautiful mountain location, and its bright students, many of whom have lived outside the US, BYU develops students of faith, intellect, and character who continue to learn and serve others throughout their lives.
Through donations, generous alumni and friends provide students with experiences such as mentored learning, research assistantships, internships, study abroad, work study, and other student aid. Donors also provide support for additional board-approved programs, including BYU Athletics and BYU Broadcasting.
"Donors make the university and the BYU experience better for our students," says President Kevin J Worthen. "BYU is grateful for all the support it receives." BYU's Inspiring Learning Initiative lets you help more students have more life-changing and world-changing BYU experiences.
To learn more about BYU and the Inspiring Learning initiative and how donors can further this great work, visit here.
---
Informational Videos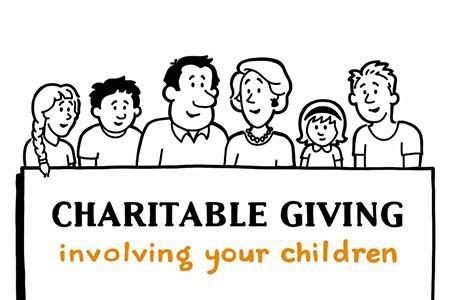 We have created informational videos that can be used to introduce and even educate individuals about segments of gift planning. They are available in the Gift Planning Video section of this site. One example is our Introduction to Gift Planning video.
---
Jennifer Wilson Spotlight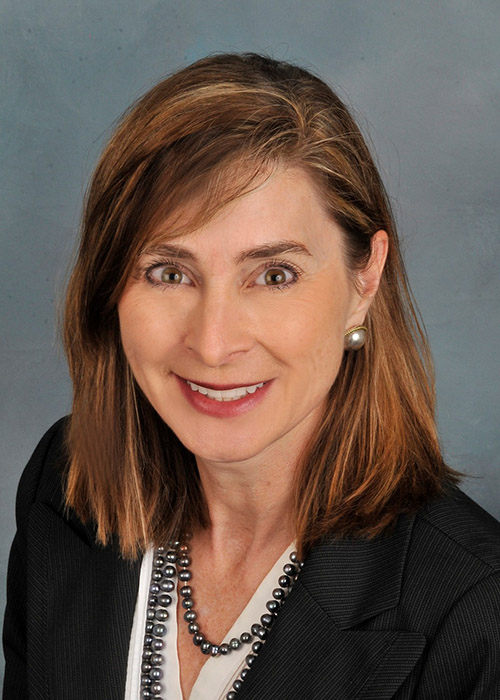 One of the new members of our Gift Planning team is Jennifer (Jenny) Wilson. We are very excited for you to get to know her a little better in this edition of the GPS Spotlight!
Jennifer Wilson (Jenny) graduated from BYU with an undergraduate degree in English and a JD from BYU Law School. She is a former estate planning attorney who practiced law in Orange County, California, until she recently joined the Gift Planning Services team at Philanthropies. As an estate planner, she enjoyed working with people to create estate plans and administer their trusts, and also assisting family members in administering the estates of deceased grantors. Jenny has been a longtime leader in the J. Reuben Clark Law Society, currently serving as the chair of the Women in Law Committee. She has also served on boards of several nonprofit entities. Through her various roles, she has grown in her conviction of the importance and impact of philanthropy, and she is very excited to now take part in assisting with philanthropic giving to the Church.
Jenny is married to Christopher Wilson and they have five grown children and sixteen grandchildren. In her spare time, Jenny enjoys running, travelling, reading and having adventures with her grandchildren.
---
Join the Gift Planning Council LinkedIn group at this link.

Contact Us
For a detailed discussion of the services we provide you and your advisors, please contact us at 1-877-650-5377 or by email.