Gift Planning Council Spotlight - David Grant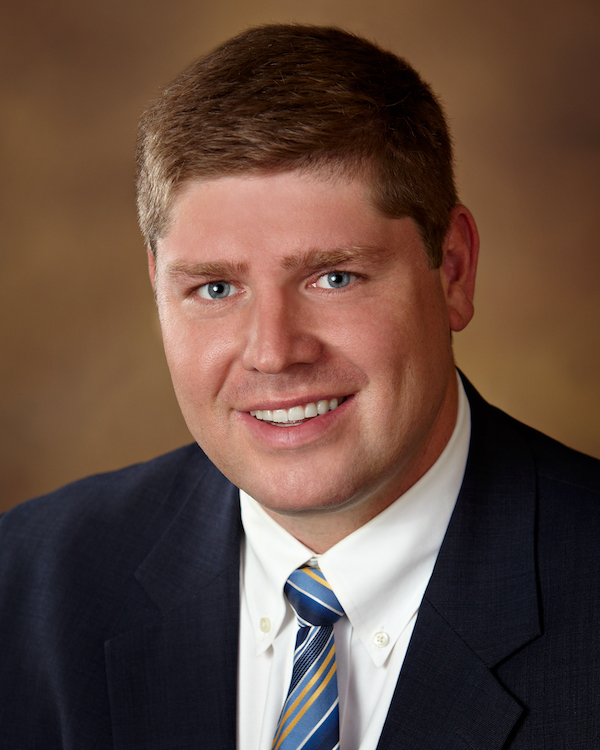 1. Please share a bit of your background and about your practice.
I am a partner at the law firm of Grant Morris Dodds, where we specialize in trust and estate planning strategies to help our clients transfer wealth to loved ones and charitable organizations through informed, intentional, and hopefully inspired means. Our firm has offices in Las Vegas (NV), Cedar City (UT), and Gilbert (AZ), where we primarily work with retirees, business owners, and agricultural families. While it is very satisfying to advise people in saving taxes, protecting assets and organizing interesting and productive legal structures, my professional passion is found in assisting individuals and families to be better stewards, and to improve and cherish relationships with others and the communities in which they live.
2. Why you are involved with the Gift Planning Council?
The Gift Planning Council provides important context to my work life by exposing me to quality planning ideas, inspiring friends and role models, and opportunities to feel the Holy Spirit within the framework of my profession. The feelings and concepts I bring home from the conferences and leadership council meetings uplift my professional work and inject enthusiasm into the daily grind of a busy legal practice. Personally, the Gift Planning Council helps me appreciate my job and the opportunity I have to help others in my career.
3. Can you please share with us one of your favorite experiences from serving on the Gift Planning Leadership Council or attending the Conference?
Among the many impactful experiences I've had participating in the Gift Planning Leadership Council and Conferences, one stands out in a big way: it was listening to then Elder M. Russell Ballard speak during the 2015 Conference. His wise advice and inspired invitations showed me a better way to help families in my practice. Because of what he taught us, and the Spirit felt during that meeting, my client consultations seem less transactional, and more like significant pivot points in my clients' lives. Since that meeting with President Ballard, I now regularly take time to teach my clients—members and non-members alike—about the real blessings that can come from lovingly counseling together with and fully informing their family members regarding their estate plans. In doing so, I've regularly felt the Spirit witness to clients, in otherwise seemingly secular situations, of the importance of reaching out to family members to do better through their estate planning. In accepting his invitation, I've had countless opportunities to share the gospel in normal and natural ways, and to suggest a format for clients to improve their relationships with others in meaningful and even miraculous ways. President Ballard's 2015 address can be viewed below
4. Do you have a favorite experience you can share regarding a client who gave to a Church entity?
I think the experiences that stand out to me are the little ones. Not every family is going to be able to make the kind of donation that will often come with their name on a building or scholarship fund. However, many families are more than happy to give a smaller gift of their estate to their alma mater or to the Church's Perpetual Education Fund* or some other of their favorite causes. In fact, just today I was able to educate a client on tools they can employ to give to the Church that they had never before considered. Not only was the client happy, but I found a great sense of satisfaction knowing that I was a part in helping this family.
*The generosity of donors has led to sufficient levels of donated funds to the Perpetual Education Fund. As a result, donors are encouraged to select other categories for their ongoing donations.

Contact Us
For a detailed discussion of the services we provide you and your advisors, please contact us at 1-877-650-5377 or by email.