Summer 2023 GPC Newsletter
Navigating the Maze
David Bonner
Several years ago, my daughter Hannah and I embarked on an off-road and backpacking adventure deep into the Maze District of Canyonlands National Park. The Maze is one of the most remote areas of the United States. Adding to our sense of adventure—and my wife's distress— Hannah researched The Maze online to discover that Backpacker Magazine included The Maze in an article entitled The 10 Most Dangerous Hikes in America. Hiking in The Maze is considered dangerous because the confusing geography makes it extremely easy to get lost in an inaccessible, hostile, exposed, and water-deprived environment.
Hannah and I prepared extensively for our trip. We read several articles and consulted many maps. We spent considerable time on Google Earth to better visualize our route. We talked to park rangers to learn from their experiences. I then carefully entered a route with waypoints into my GPS unit.
After a day of driving difficult four-wheel drive roads to reach our base camp, we donned backpacks and successfully navigated our way through the Pictograph Fork Canyon of The Maze. According to plan, we located our GPS waypoints which led us to an amazing ancient artwork panel known as the Harvest Scene. We found a spring and a beautiful campsite where we spent the night. It was delightful!
Following our successful trip to the Harvest Scene, Hannah and I decided to take a short side trip to visit an ancient granary located near a rock formation known as the Dollhouse.
While I had prepared fully for the hike to visit the Harvest Scene, I figured the trip to the granary in the Dollhouse would be easy and, accordingly, would not require advance planning on my part. I was unprepared. I managed to get us off trail and we missed the opportunity to see an ancient archeological attraction. And, to add insult to injury, we had to backtrack extra miles through difficult sandy and rocky terrain.
The lesson I learned from this trip with my daughter was that seeking and profiting from the experience and counsel of trusted experts leads to safer and more enjoyable outdoor adventures!
Likewise, seeking and profiting from the experience and counsel of trusted tax, gift, and estate planning experts offers safer and more enjoyable experiences for us and for those we serve in our professional lives. Learning from others can help us avoid missed opportunities and potentially negative outcomes for ourselves and our clients as we help them navigate the challenges and potential pitfalls associated with estate planning.
In the 23 years I have been at Philanthropies, it has been my great privilege to visit you and to be taught by the most successful and knowledgeable tax and estate planning professionals in the country. I am grateful for your generosity of spirit and willingness to share your experiences with me and other members of the Gift Planning Council (GPC).
I believe that the greatest benefit of participating with the GPC is the opportunity it provides to interact with other professional advisors and to learn from their experience. This goes far beyond simply networking. The GPC provides a forum for the exchange of knowledge, ideas, and skills.
We invite you to save the date and then join us this November 9th and 10th for our biennial Gift Planning Council Conference at the Church Office Building in Salt Lake City. As in previous years, this gathering features a stellar lineup of speakers and presentations. And equally important, this conference, like previous ones, provides a unique opportunity to interact with and learn from each other. Please join us!
Additional information on the conference will be mailed and emailed to you. We also invite you to share this invitation with your colleagues who you believe would benefit from the conference.
The Gift Planning Services team and I look forward to seeing and learning from you in November!
Kindest regards,
David
---
Marianne Ludlow Spotlight
I am an estate planning attorney and help clients pass down their assets smoothly and in a tax-advantaged way to create opportunities for future generations. I love partnering with clients to help them achieve their estate and business planning goals and provide their loved ones with financial security and peace of mind.
I graduated from Brigham Young University and then obtained my law degree from George Mason University Law School in Virginia (where my parents still live). After law school, I practiced estate and business planning in Tysons Corner, Virginia and then took a break from the law when my children were young. In 2015, I started my own law firm in Utah focusing on estate and business planning. Currently, I practice at the law firm of Parsons, Behle & Latimer (which has offices in Lehi, Salt Lake & Park City).
For several years, I have served on the Utah Bar Estate Planning Section Executive Committee and recently concluded my term as its chair. Additionally, I am a board member of the Utah Valley Estate Planning Council, where I served as president last year.
I've loved serving on the Gift Planning Council and being a part of their mission to encourage philanthropic giving and support estate planning professionals in this endeavor. When attending the Gift Planning Conference in 2021, I came away with several ideas to encourage charitable giving and maximize tax savings while doing so. I use those ideas regularly in my practice.
One of my favorite parts of being on the Gift Planning Council is seeing the tremendous charitable endeavors undertaken by Philanthropies and many other community members. The initiatives they undertake positively impact the lives of millions. Often, they are carried out quietly and without fanfare. Being part of the Gift Planning Council has helped me to understand the scale and impact of these efforts.
Another highlight of being on the Gift Planning Council was touring BYU Law School and seeing the art by Jorge Cocco. It beautifully depicts the Savior's roles of mediator, lawgiver, healer, peacemaker, advocate, counselor and judge. The art reminds me that practicing law ethically and compassionately allows us to participate in the Savior's work.
---
BYU-Pathway Worldwide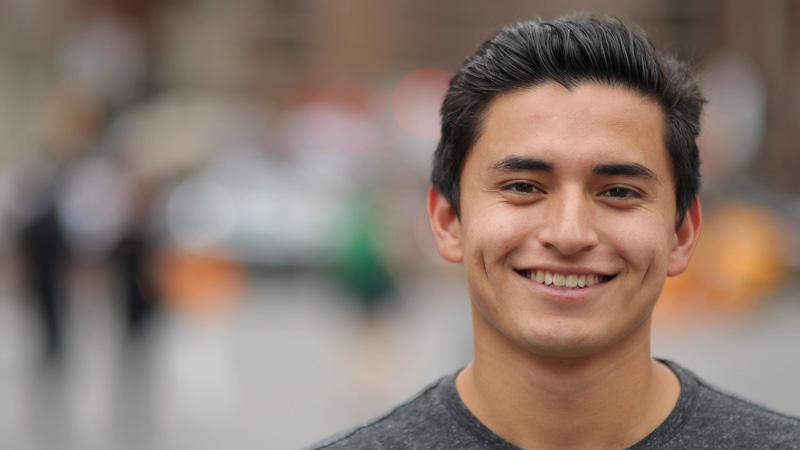 Through donations to the BYU-Pathway Worldwide Fund, thousands of students around the world are blessed with the opportunity to obtain an education in a spiritually based environment and gain better employment. In 2023, BYU-Pathway Worldwide served more than 61,000 students in over 180 countries.
The BYU-Pathway Worldwide Fund blesses students who have recently completed their missions but need financial assistance to begin or continue their education. By donating to this fund, you are fostering the growth of the Church and its members throughout the world. Your donation will help educate disciples of Jesus Christ who are leaders in their homes, the Church, and their communities.
Learn More About BYU-Pathway Worldwide
---
Save the Date Yet?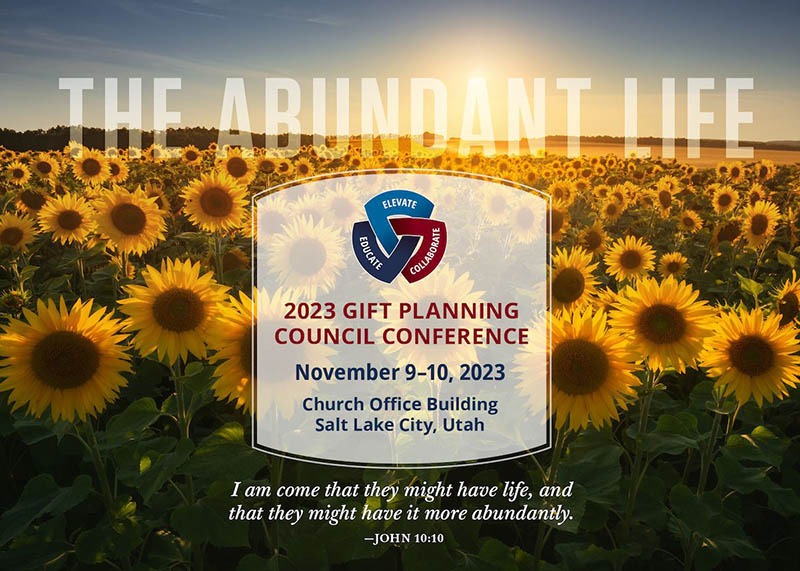 ---
Did You Know?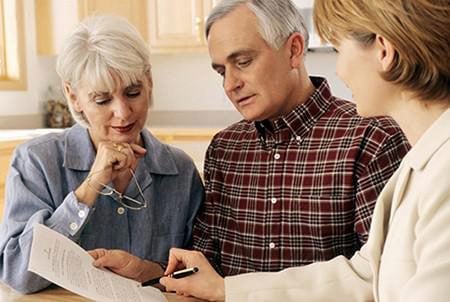 Did you know how easy it is to register a will, trust, annuity, or insurance policy notifying us that you or someone you work with has named The Church of Jesus Christ of Latter-day Saints or one of its affiliated charities as a beneficiary?
We've created a very simple process for this on our website.
PS: Don't forget to add giftplanning@ChurchofJesusChrist.org to your safe senders list.
PPS: If you have friends or colleagues who you think would benefit from receiving this newsletter or other Gift Planning Council correspondence, please contact David Smith at davidj_smith@ChurchofJesusChrist.org or 801-356-5251.

Contact Us
For a detailed discussion of the services we provide you and your advisors, please contact us at 1-877-650-5377 or by email.