Spring 2022 GPC Newsletter
Hear and See Him
By David Smith, Gift Planning Donor Liaison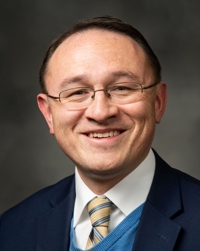 We hope 2022 has started out well for each and every one of you. Spring is arriving here in Utah, bringing its normal beauty and hope. With general conference just ended and Easter on the horizon, my thought today focuses on our Savior. President Russell M. Nelson has admonished us to discover how we best "hear Him." Coupled with that, how do we see Him?
Blindness is a prevalent theme in the scriptures. The textual accounts of Jesus Christ's earthly ministry are laced with examples of the Savior restoring sight to those who could not physically see. While these acts were truly miraculous and faith building, more moving were the occasions when He helped others—believers and non-believers alike—overcome varying forms of spiritual blindness.
No account has illustrated this more vividly for me than that of the disciples on the path to Emmaus found in Luke 24:13–32. In my opinion, these were diligent, faithful followers of Christ who tried their hardest to fully live the gospel. As they traversed the road while discussing the Savior's recent Crucifixion, "Jesus himself drew near, and went with them" (v. 15). Despite their desire to be with and to see Him again, "their eyes were holden" (v. 16) and they could not recognize that Christ Himself was walking with them and teaching them of the scriptures and of His own divine mission. They did, however, want to continue their visit, entreating him to sup with them.
After gently blessing and breaking bread, the Savior disappeared, leaving the two men to exclaim, "Did not our heart burn within us, while he talked with us by the way, and while he opened to us the scriptures?" (v. 32).
How often is Jesus Christ walking life's roads with us, and how frequently are our eyes "holden" from His love, mercy, and goodness? There are indeed times when we are impervious to what He has done and what He now does for us. I know there have been many instances when I personally was unable to "see" His hand in my life even though I have a deep testimony that He is always there helping and guiding me. This scripture has done much to help me avoid those blind moments and keep my focus on His reality and on the personal relationship I have with Him.
As we celebrate His glorious life, ministry, and lasting sacrifice on our behalf, it is my hope that we endeavor to both hear and see Him this Easter season and always. Thank you for all you do to assist those around you, professionally and personally. It is a sincere joy to associate with you, our dear friends.
---
GPC Member Spotlight: Diana George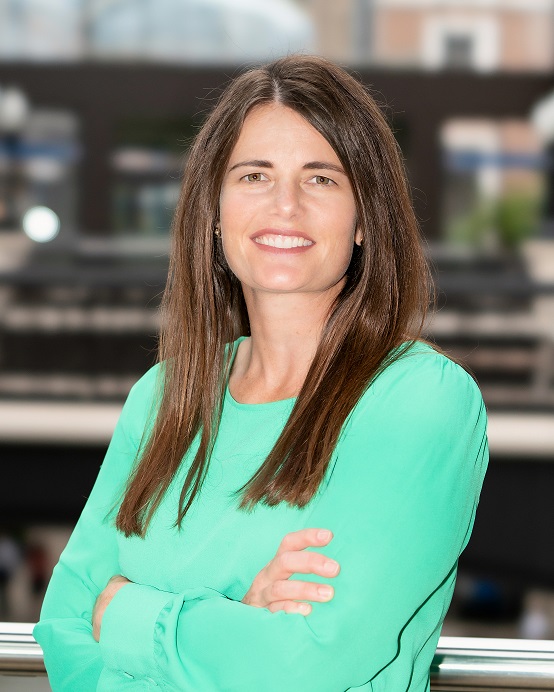 Please share about your background and your practice.
Throughout high school, I worked full-time, and I will never forget the time I made a mistake in my checking account and a woman at the bank took the time to teach me how to balance my checkbook. She went a step beyond and gave me my first economic lesson: "Spend less than you make." This was my first experience with banking and the beginning of my lifelong learning of finance, people, and money.
I have been serving business owners since the beginning of my career and have a deep gratitude for the contributions each one makes to their communities and to the overall economy. Over my career and conversations with business owners, I have found myself gravitating toward helping clients with business succession and exit planning for owners and their families. My years of banking and my client experiences have provided a clear path for my education in both my undergraduate studies and graduate degrees. Ultimately these interests and activities led me to my current role of a private client advisor at Bank of America Private Bank. In this role I work closely with business owners and their families to help integrate their business plans with their personal goals and planning. My focus is to help create opportunities that will support and protect the assets of both the business and the families. These assets often carry more weight than just money as families think about their legacies. In life, our greatest assets are our health and our relationships. By creating an intentional plan, my clients get to create the future they would like to have for themselves and their loved ones as well as for their community.
---
Relationships Make the Difference
By Mark Dickson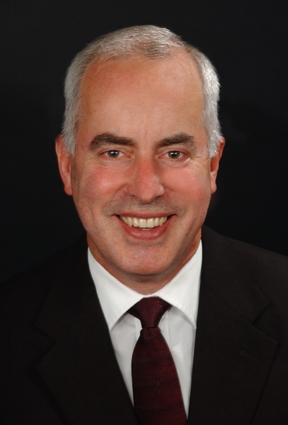 Trusting relationships are essential to building a successful business. These relationships are challenging to cultivate and easy to destroy. Trust is built by honest communication and diligent execution. Good communication with clients and coworkers grows trust and strengthens relationships.
What makes for good communication? Please consider these thoughts:
Advisors should listen carefully to the views of the client. Advisors should respond with questions to allow the client to fully develop his or her views.
Clients will appreciate expressions of gratitude from the advisor. Advisors have every reason to be thankful for the business opportunity and the relationship.
Give sincere compliments.
Respect the client as the decision-maker.

a. A professional usually has expertise that the client does not have. This may lead to a feeling that the client should quickly agree with any position the advisor might have. The advisor should take care to consider the wishes and preferences of the client rather than quickly dismissing them as inferior or misguided.

b. Remind the client that she or he is the decision-maker. The advisor is simply making recommendations.

Choose not to brag about performance. Clients will appreciate a humble approach.
Take circumstances into account.
The following story illustrates these points. I know of an advisor named Jerry. He was invited to meet with Bruce, the brother of a friend, who needed financial advice. (Names have been changed.) Jerry and Bruce had not met before, although Bruce had met many advisors over the years but had never engaged one. He had developed the opinion that advisors were generally pushy, self-serving, and condescending.
When Bruce and Jerry first met, Bruce was not interested in developing a relationship. They had nothing in common. Jerry took care to listen to and give full value to Bruce's views. Several conversations happened before Bruce could see that Jerry was not pushy or demanding. Jerry listened well and asked questions that would allow him to learn Bruce's views. A trusting relationship gradually developed. Patience and persistent effort were rewarded. Jerry and Bruce have found that they can work well together and trust each other.
Meaningful, trusting relationships can be developed with effective communication and perseverance.
---
There's Something About Brigham Young University–Idaho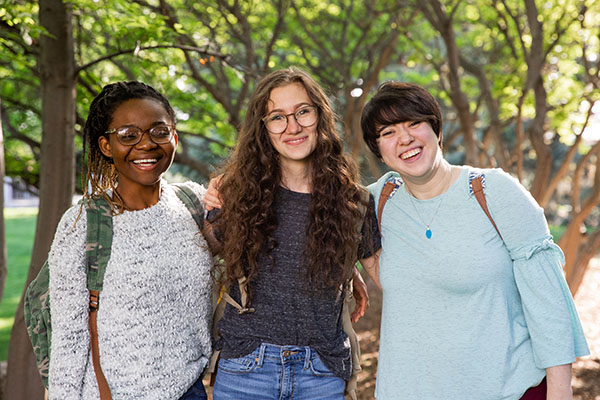 There's something different about Brigham Young University–Idaho. It isn't just the three-track system, the BYU–Idaho Learning Model, or the university's unique Activities Program. It isn't just the rugged beauty of the nearby Teton Mountain Range or even the influence of the faithful Saints in the surrounding communities. The buildings may not look much different from those you've seen at neighboring campuses. But there's something about BYU–Idaho that leaves you feeling like you've experienced what President Gordon B. Hinckley once called "a foretaste of heaven".
The university encourages students to do all they can to pay for their education independently by working, saving, living frugally, and eliminating unnecessary spending. And despite limited job options in southeast Idaho, the percentage of BYU–Idaho students who work is slightly higher than the national average. The BYU–Idaho scholarship program emphasizes and rewards provident living, self-reliance, stewardship, and budgeting. Still, many BYU–Idaho students face financial challenges. And they rely more heavily on Pell Grants than those at comparable institutions—an indication that more of them come from lower-income families.
As the university's student body grows, it's anticipated that the proportion of students with high financial need will grow at an even faster rate. BYU–Idaho aims to leave graduates better than when they came. A donation to BYU–Idaho student scholarships is more than a generous gift; it is an investment in students who will make the world a better place.
---
Join the Gift Planning Council LinkedIn group at this link.

Contact Us
For a detailed discussion of the services we provide you and your advisors, please contact us at 1-877-650-5377 or by email.